The more Trump's campaign evolves, the more it stays the same.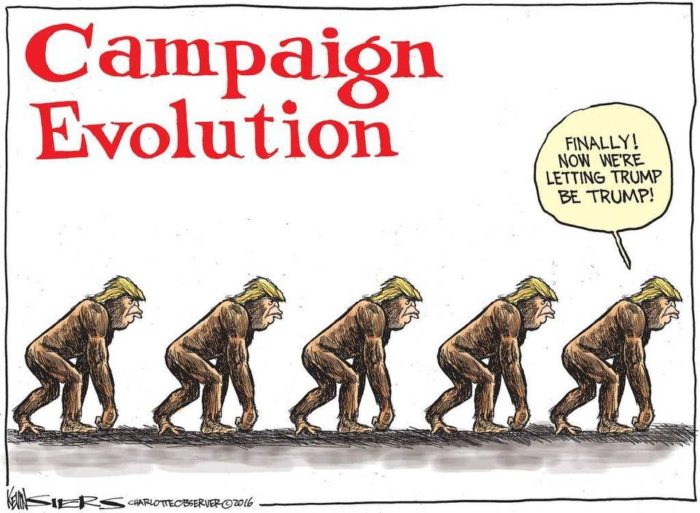 © Kevin Siers
It didn't take long after reorganizing his campaign and even sorta kinda apologizing for the stupid and hateful things he has said, that Trump put his foot firmly in his mouth again. "With one arrogant boast, Donald Trump stumbled into a perfect Hillary Clinton trap." He boasted that if elected he would win 95% of the African-American vote in 2020, and asked blacks "What do you have to lose? You're living in poverty. Your schools are no good. You have no jobs."
There are two problems with this boast. First, most African-Americans (not counting those who are in school or are retired) have jobs and are not living in poverty. But I guess Trump would not be aware of that. So while trying to appeal to blacks, Trump instead insulted them.
Even worse, there is plenty for blacks to lose, and by asking the question he gave Hillary Clinton's campaign an opening to discuss the answer. They responded:
Donald Trump asks what the African American community has to lose by voting for him. The answer is everything, from a man who questions the citizenship of the first African American President, courts white supremacists, and has been sued for housing discrimination against communities of color. Trump painting the entire community as living in poverty with no jobs continues to show he is completely out of touch with the African-American community.
Donald Trump has a long and well-documented history of practicing discrimination and racism. Expect this to be pointed out repeatedly now.