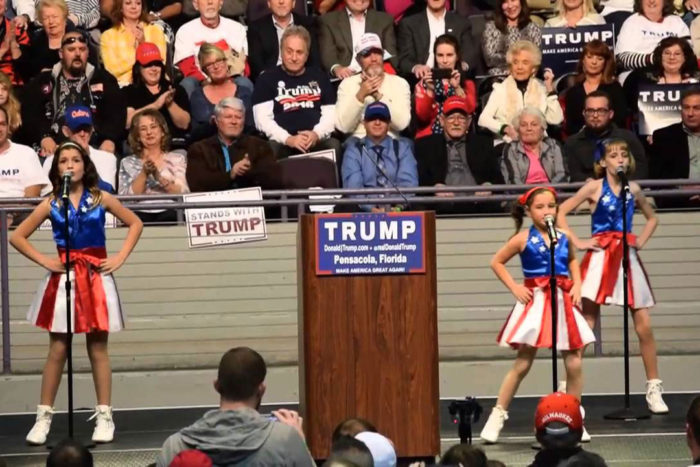 Last summer a group of children calling themselves the "USA Freedom Kids" appeared at a Trump rally. According to NY Magazine, they became an instant sensation "because of the contrast between the adorableness of the performers and the quasi-fascistic undertones of their lyrics". Like the line "Deal from strength or get crushed every time."
Maybe they should have listened to their own lyrics, because apparently the group and their manager didn't "deal from strength".
They were supposed to be paid $2,500 for appearing, but then they were told that they could instead have a free table to sell CDs. They accepted, but when they arrived they found there was no table. They performed anyway, but when they returned to their car, they discovered that all their merchandise had been stolen. Next, they were asked to fly to Iowa to appear at Trump's rally to help veterans. But Trump stiffed them again, not only not paying them, but he didn't even reimburse them for their travel costs.
Yes, this is the same rally where Trump somehow forgot to donate the money he promised to the veterans until he was reminded by the media, and then only gave around half of what he claimed he had collected for them. So the kids are in good company — people who have been "crushed" by Trump.
The group is now suing Trump. Good luck with that.