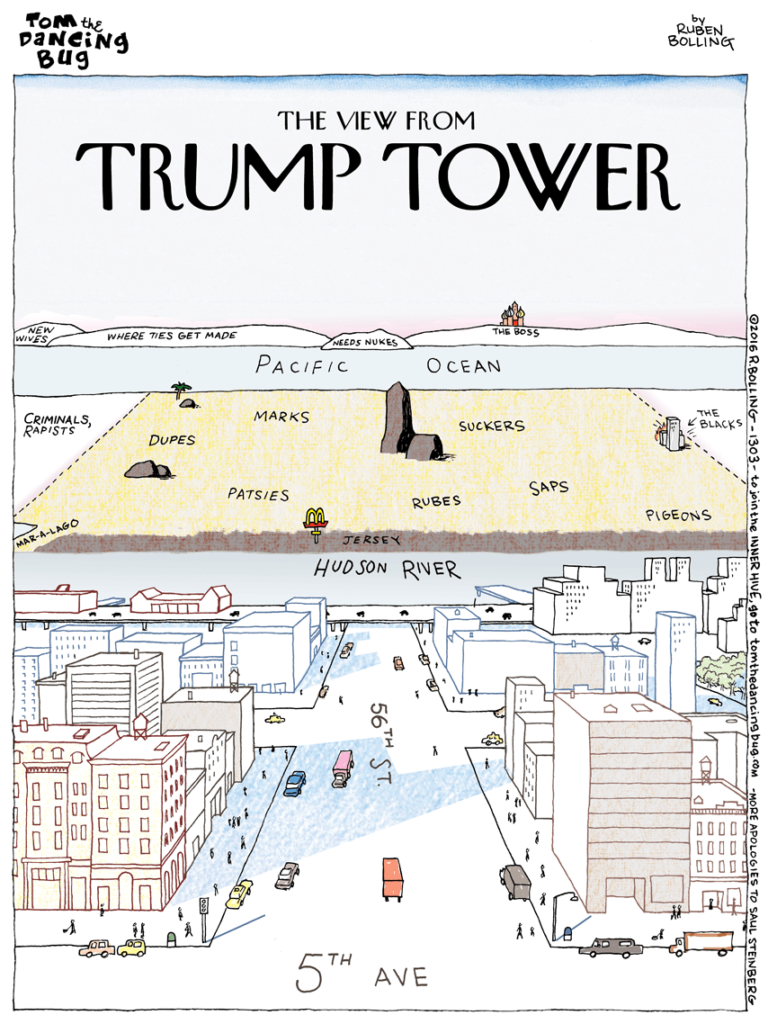 © Ruben Bolling
I loved the original "View of the World from 9th Avenue" that was on the cover of The New Yorker way back in 1978. The attitude it was poking fun of was (at least partially) based in reality. A few years later, when I was moving from the East coast to Oregon, a friend of mine from New York inquired about Oregon, asking "Is it near Kansas?". Remembering the map, I simply said "Pretty much".
In the years since, that cover has been parodied many times. I'm actually really surprised that nobody else thought of updating it for Donald Trump.
Incidentally, the corner of 5th Ave and 56th St is the location of Trump Tower.
---
Also published on Medium.