There seems to be a side competition going on. A few days ago, Mark Cuban tweeted: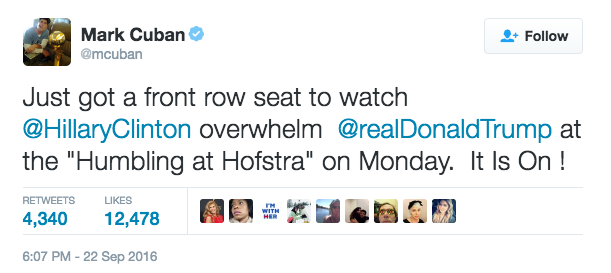 Cuban famously questioned Trump's boasted wealth in Vanity Fair, inciting a feud between the two billionaires.
Trump responded Saturday by tweeting: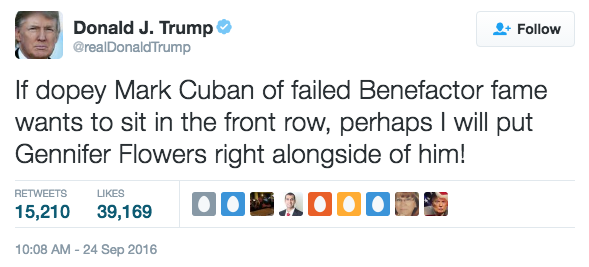 Flowers is a former model who had an extramarital affair with Bill Clinton in the 80s. Even though Flowers supported the candidacy of Hillary Clinton back in 2008 and said she had no interest in bashing her, reportedly she has accepted the invitation from Trump, writing on Facebook "Hi Donald Trump… I'm in your corner. Of course I will see u at the debate !!".
Trump famously is very thin skinned, but this is ridiculous. Is he even taking the debate seriously?