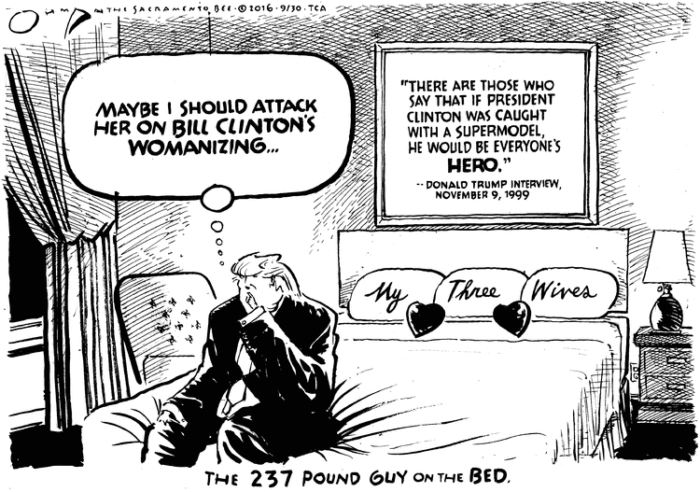 © Jack Ohman
Donald Trump walked right into a trap set by Hillary Clinton at the debate, and now that he was caught like a deer in the headlights calling former Miss Universe Alicia Machado "Miss Piggy" and "Miss Housekeeping" (both sexist and racist!), Trump can't stop himself and is doubling and even tripling down.
Initially, Trump congratulated himself for his restraint in not bringing up Monica Lewinsky, and then of course not only did he bring it up repeatedly, he instructed his surrogates to start pounding that ancient story to death, which is likely to backfire on him.
Then it started getting bizarre. A tweet from Trump accused Machado of appearing in a pornographic video. Except she never did, and ironically Trump himself has appeared in a pornographic Playboy video.
Trump desperately needs the support of more women in order to win the election, but he can't stop being a sexist pig and insulting them.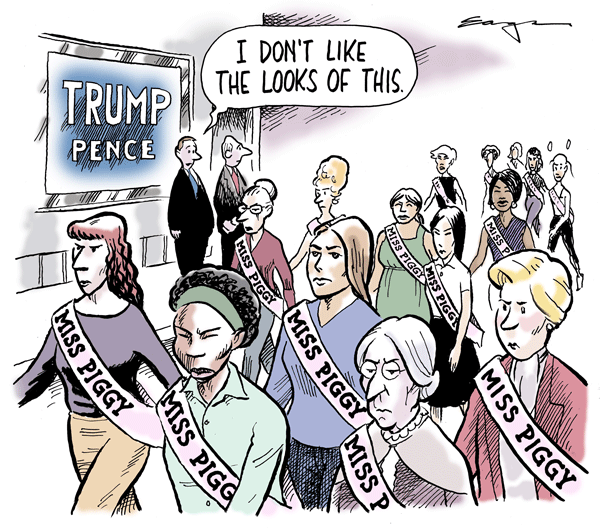 © Tim Eagan