I never would have believed it if someone told me back in 2008 that the Republicans would nominate someone for president who makes Dubya look reasonable in comparison.
This country elected Dubya, and during his watch 9/11 happened. Then he started two disastrous wars from which we are still trying to recover (and deliberately lied us into the second one). The US committed war crimes like torture, and helped radical Islamic terrorists gain power. He started the prison at Guantanamo, a black eye on our country. He totally botched the response to Hurricane Katrina. He exploited anti-homosexual bigotry to bolster his popularity and attract social conservatives. He ignored the environment, gutting the Kyoto Protocol. Then, as icing on the cake, he presided over the destruction of our economy and made tens of millions of people lose their jobs and/or homes.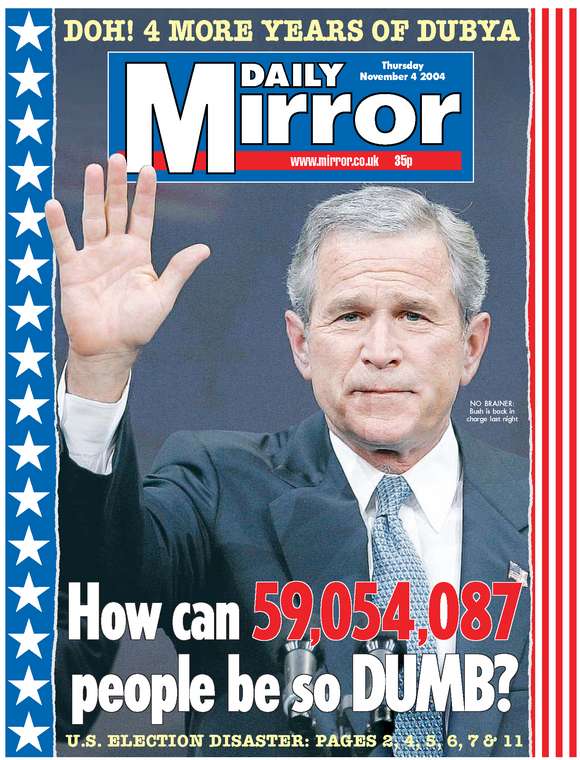 And now, people are thinking of doing something even worse. Before anyone casts their vote for Donald Trump, I hope they think long and hard. It happened before, and it could happen again. Or it could be an even bigger disaster.
The Republicans say that Clinton would be four more years of Obama, but would they really rather have four more years of Dubya (or worse)?