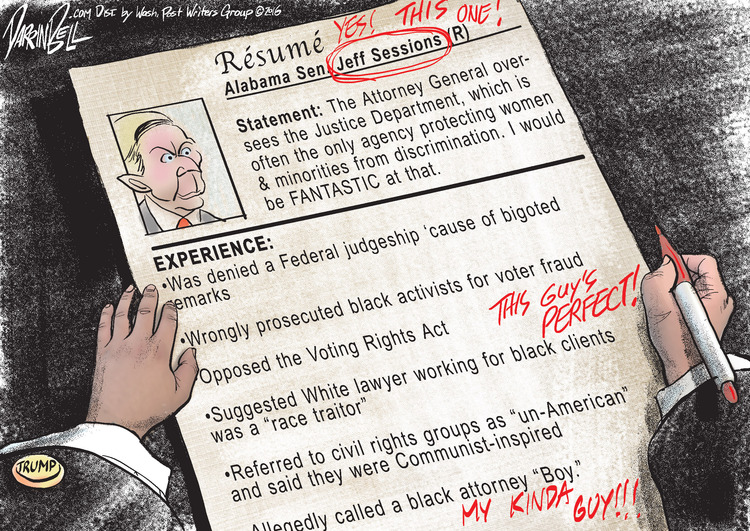 © Darrin Bell
That's right, Jeff Sessions was originally turned down by Republicans for a federal judgeship for being too racist. I guess that doesn't matter anymore.
Who else has Trump picked for his cabinet? In addition to racist Sessions, there is also Lt. Gen. Michael Flynn (ret.) for national security advisor. Flynn is a bigot who said that Americans should fear all Muslims. And finally there is Trump's pick to run the CIA, Rep. Michael Pompeo (R-KS). Pompeo was a member of the Republican congressional Benghazi investigation, and when his colleagues decided they didn't have enough evidence to accuse Hillary Clinton of any crime, this was not good enough for him, so he wrote his own minority report accusing Clinton of a cover-up.
It isn't looking good. Trump is picking people for his cabinet who are to the right of most Republicans. And if you thought Trump was being racist and bigoted just to win the election, think again.