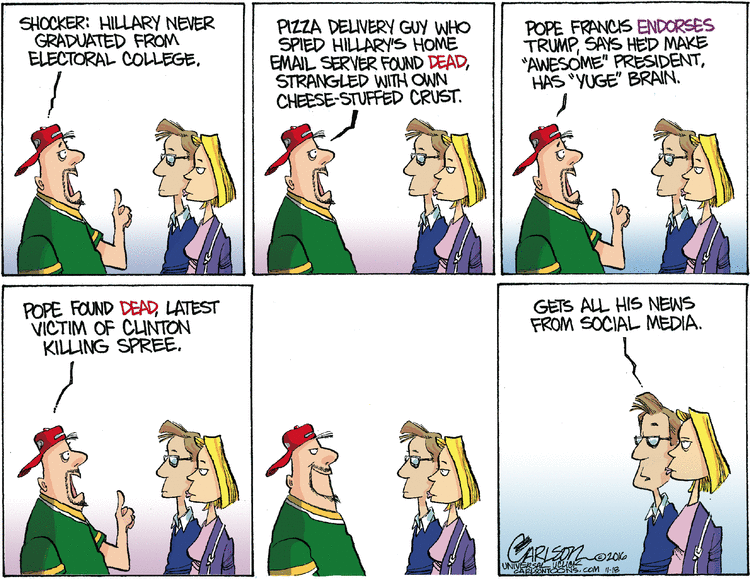 © Stuart Carlson
I am becoming more and more convinced that micro-targeting of news (through AM talk radio, the internet, and especially social media) is largely to blame for the divorce of politics from reality (and consequently the election of Donald Trump). It also explains why Democrats were convinced that Hillary Clinton was about to be elected.
Unfortunately, I am at a total loss about what to do about this. Although I am still hopeful that like any media transition, people will eventually learn how to deal with new media and start acting rational again.
But then again, I might just be delusional, and we are totally screwed for a long time.