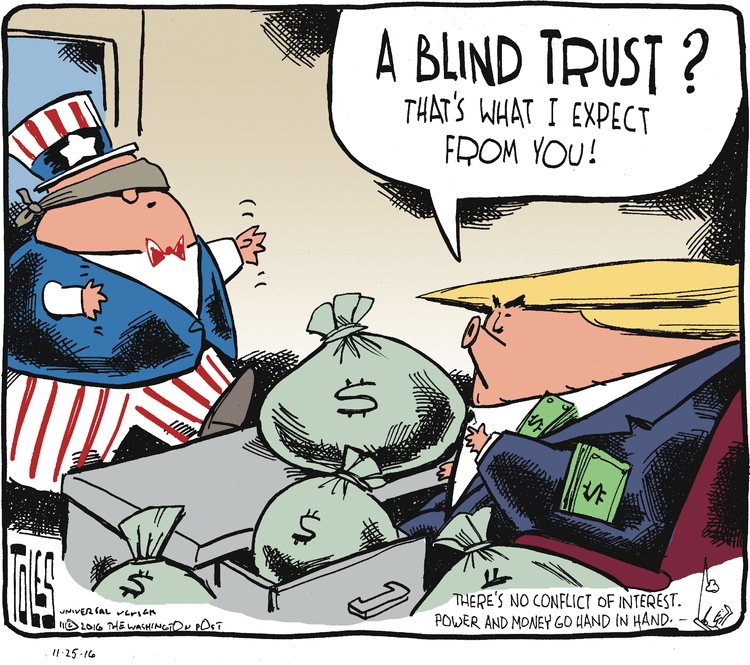 © Tom Toles
Donald Trump has refused to put any of his assets into a blind trust, like every modern president has done. And he still won't release his tax returns. And he is already conducting business himself with the heads of foreign states that will enrich himself, even though he promised to turn his companies over entirely to his children.
This is what we get when we elect a con man as president.
---
Also published on Medium.