Maybe we should stop calling the holiday after Saint Valentine, and instead call it after Narcissus.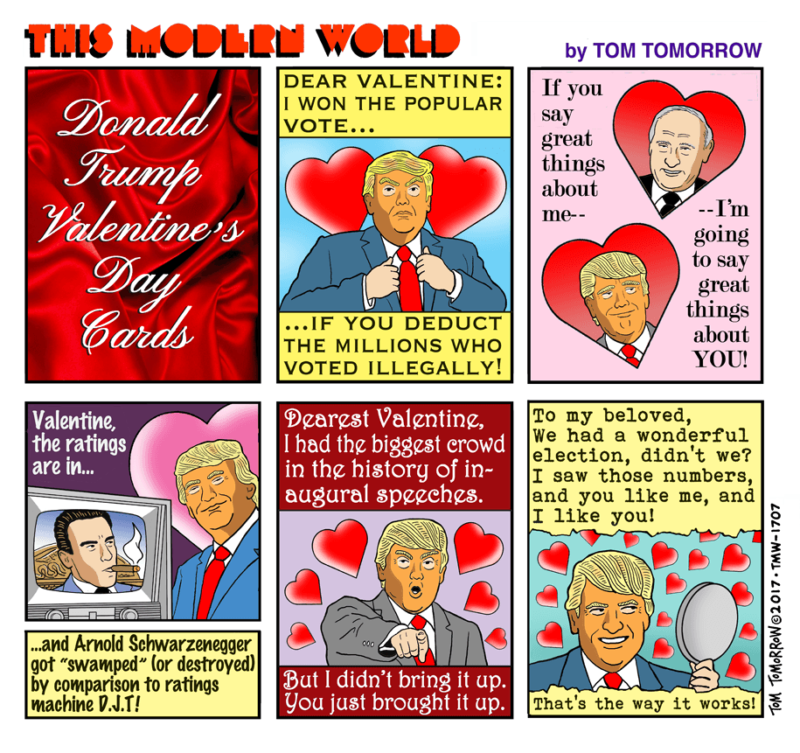 © Tom Tomorrow
According to Tom Tomorrow, all of these quotes are genuine, although he admits that the one in the top-right panel was paraphrased so it would fit (is this like what they do to movies when they show them on TV, so they can insert ads?)
UPDATE: See also Jimmy Kimmel's White House Valentine's Day cards.
---
Also published on Medium.