This image has been running around the innertubes ever since the election, equally popular on both liberal and conservative websites: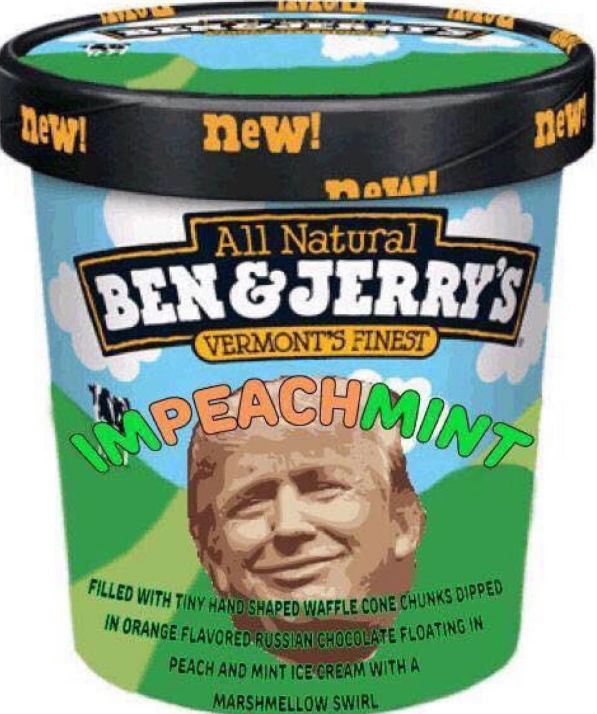 I especially love the description, but I don't know if they spelled "marshmallow" wrong on purpose. After all, I wouldn't describe Trump as "mellow".
In case there is any doubt, Snopes says that it is not a real flavor. Sorry if you wanted to buy some!
However, an ice cream shop in Philadelphia has what might be the next best thing — the ImPeach Sundae: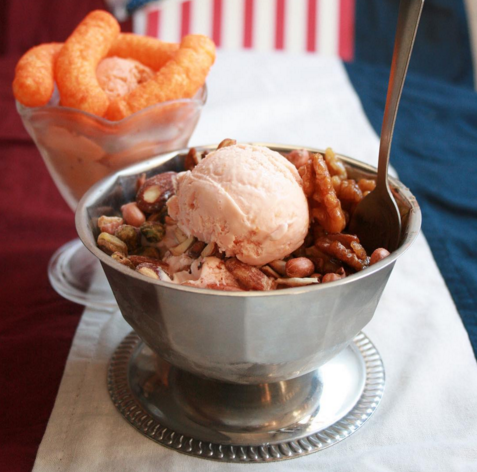 They describe it as "peach ice cream smothered in nuts from the cabinet, with a side of our orange colored Tomato Ice Cream topped with Cheetos". And they serve it with a small demitasse spoon on request, "to make any hands look huge".
The same shop also added a traditional Persian ice cream to their menu, a saffron and rose custard with roasted pistachios. Proceeds from that flavor go to an organization that helps settle immigrants and refugees.