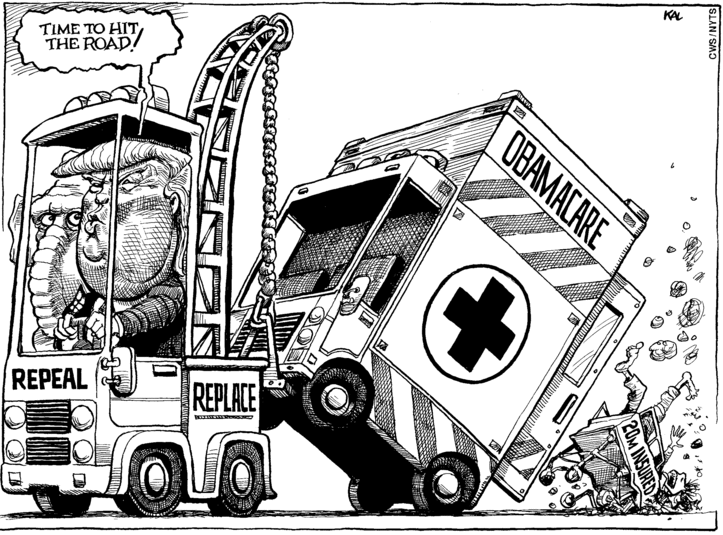 © Kevin Kallaugher
On Tuesday, a man named Charles C.W. Cooke tweeted "I've yet to read a single positive analysis of the House's Obamacare bill."
A woman responded by chastising him for being so liberal, tweeting "Try going 2 a conservative source? Open up your reading habits 2 include those w/ whom u would naturally dismiss"
The man responded "I'm the editor of National Review Online." Which he is.
Other tweets wonder if she even knows what the National Review is, or that William F. Buckley Jr. founded it, or even who he is.
And that is what we have sunk to — people assuming that anyone who disagrees with them is woefully misinformed. Or, in this case, assuming that anyone who says anything negative about something done by Trump or the Republicans is an ignorant liberal.