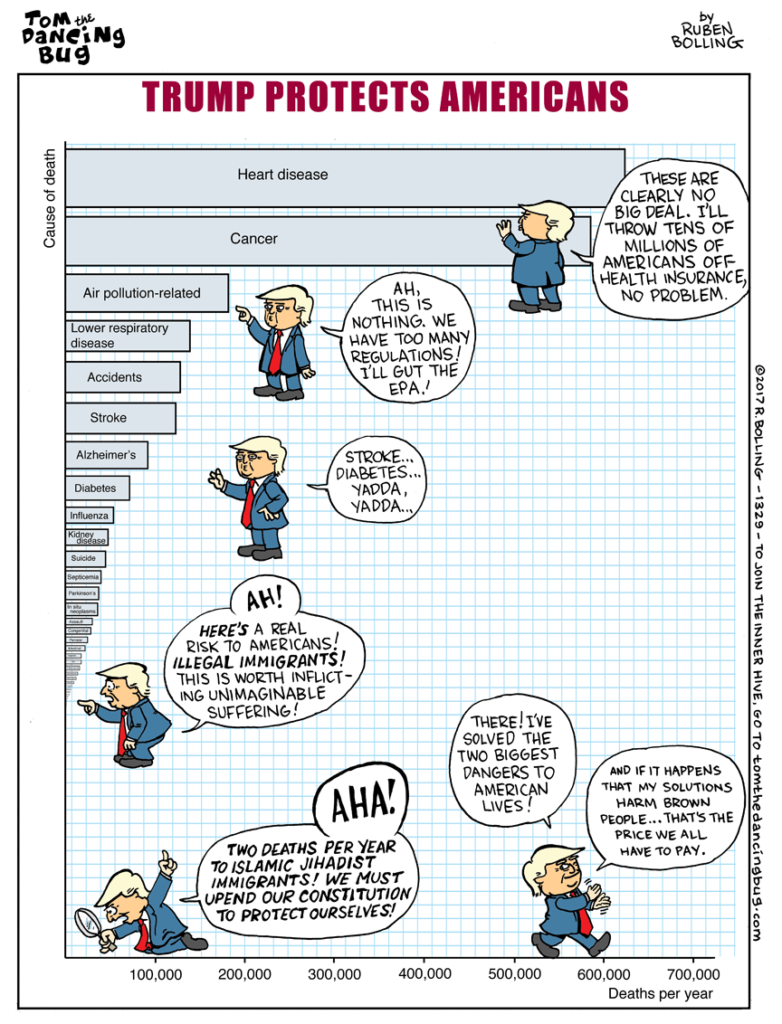 © Ruben Bolling
Humans are really bad at evaluating risks. We are scared to death of terrorists, but not of the things that are far more likely to kill us.
Just Wednesday, Donald Trump announced that he is rolling back fuel economy standards that were put in place under Obama. And he has not ruled out abolishing the standards entirely.
So we will burn more fossil fuels, our air will become more polluted, we will have more smog, and we will become more dependent on oil from foreign countries. As demand increases, the price of oil will go up, and some people will not be able to afford to heat their homes or pay for gas for their car. Plus we will have more global warming. It will slow the rollout of hybrid and electric cars, and dampen energy innovation.
How many American lives will that one seemingly small change ultimately cost? Easily more than the deaths from immigrant terrorists.
Now, multiply this one small change by hundreds of other changes. Like repealing Obamacare. Or cutting funding to the State Department in ways that will make it more likely that we end up fighting more wars. Or doing things that end up helping Islamic extremists recruit new fighters and terrorists.
---
Also published on Medium.