Fox News tweeted the following graphic in a truly pitiful attempt to make Donald Trump look good. The graphic shows the unemployment rate 100 days after each of the last four presidents took office: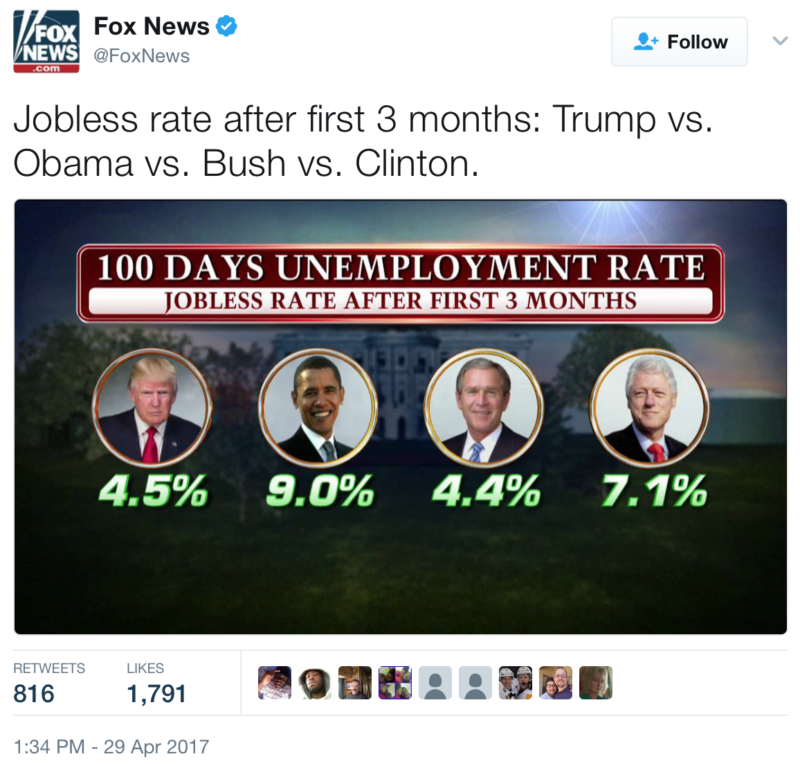 You have to be some amazing kind of stupid to think that a president can make any change to the unemployment rate in just a couple of months. Instead, it is obvious that this shows the unemployment rate inherited by each president from their predecessor. In particular, everyone knows that Obama inherited a disaster of a recession from George W Bush.
Luckily, the internet tweeted back a corrected graphic: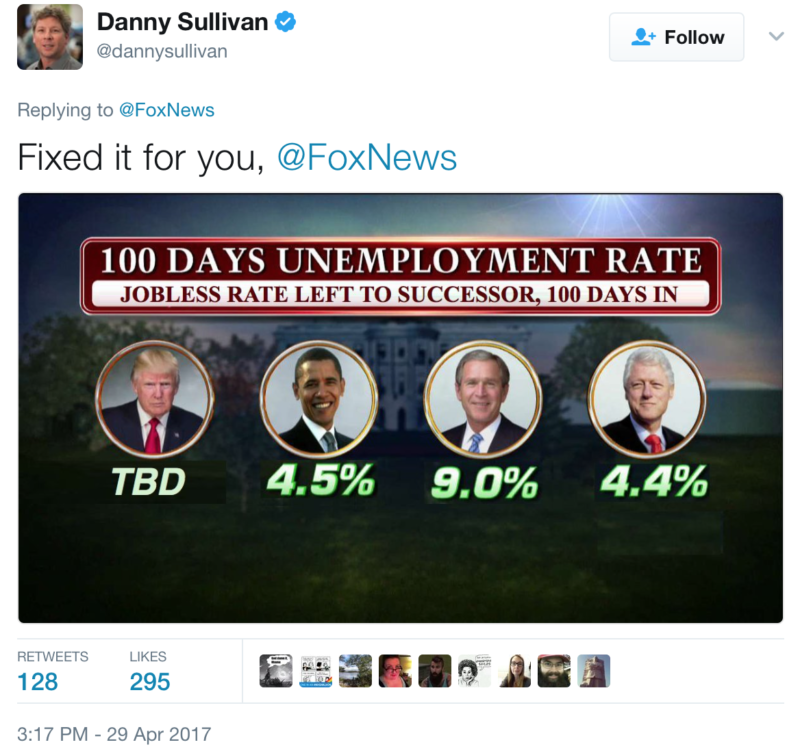 My question is, does Fox News really think its viewers are that stupid, or did they post this in an attempt to curry favor with our vain president?