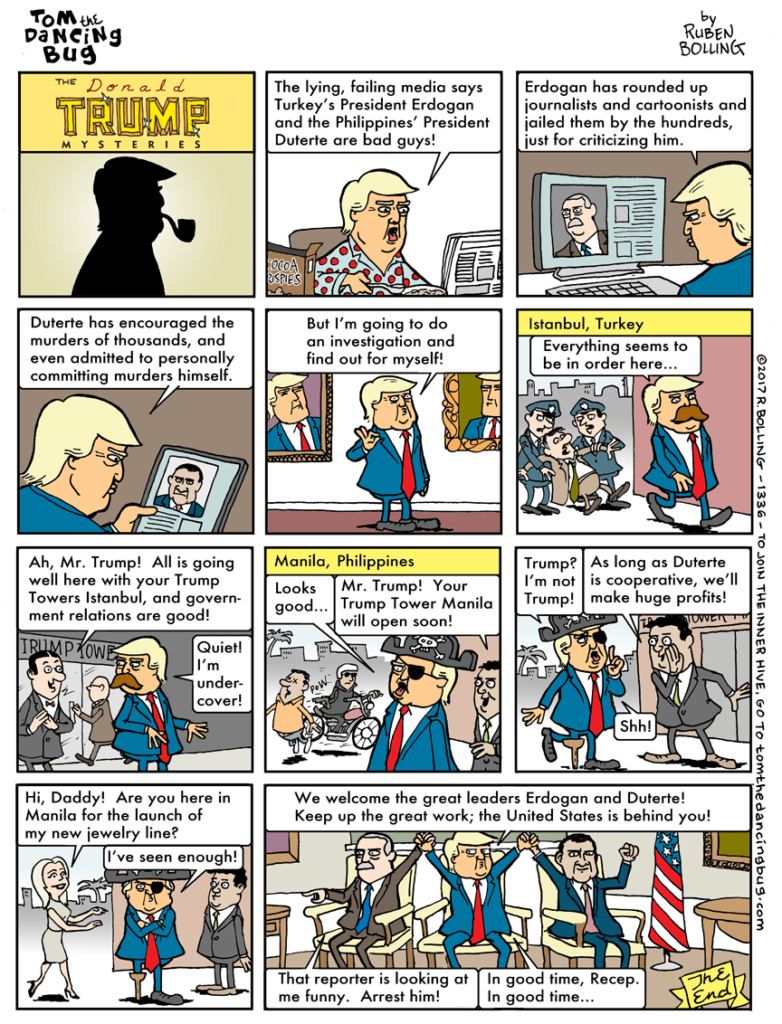 © Ruben Bolling
Donald Trump seems to be having a love affair with brutal, autocratic dictators. It isn't just his lavish praise of Turkey's Recep Erdogan, who rigged an election to dismantle democracy in his country, or The Philippines' Rodrigo Duterte, who used death squads to execute thousands of his own citizens without trial (and even boasted about personally murdering some of them himself).
We all know about his effusive praise for Vladimir Putin, who has had dozens of journalists and dissidents murdered.
And just this week, Trump called North Korean dictator-for-life Kim Jong Un as a "smart cookie" and said he would "be honored" to meet him. Trump also praised Kim for his consolidation of power, which was done by executing hundreds of relatives and political opponents with flamethrowers and anti-aircraft guns.
Trump has also met personally with Egypt's Abdel Fattah el-Sisi, who took power in a military coup, killed more than 800 protestors in a single day, and imprisoned journalists and aid workers.
Trump not only praises strongmen and dictators who destroy the rule of law, he has been particularly unfriendly with actual democratic leaders of other countries, including the leaders of Germany, Australia, and even Canada.
Once upon a time, America's greatness was based on our love of democracy and the rule of law. Trump stands against those ideals. He would be happy to become a dictator. Very sad.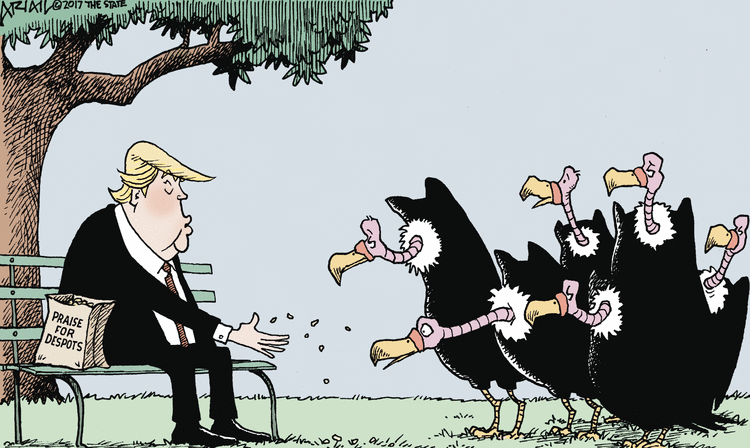 © Robert Ariall