The media is getting better at predicting the unpredictable actions of Donald Trump. As everyone expected, he pulled the US from the Paris climate accord.
As usual, there is a very good post about this at Electoral Vote, which everyone should read.
As Electoral Vote puts it, Trump's announcement of the withdrawal from the climate accords "was a case study in exaggeration, distortion and outright dishonesty—remarkable even by Trumpian standards." And naturally, Trump's decision had nothing to do with climate change (which Trump has repeatedly called a "hoax"), or science, or even jobs, it was all about politics. Indeed, Trump's last phone call before making the announcement was to Fox News to get reassurance that they would have his back.
In the end, Trump has pissed off a majority of Americans, politicians of all stripes, business leaders, world leaders, economists, environmentalists, even conservatives (at least those conservatives who understand the literal meaning of the word "conservative" as conserving our country). The big winner from Trump's decision seems to be the Chinese, who now have a golden opportunity to replace the US as the leaders in global trade and the environment.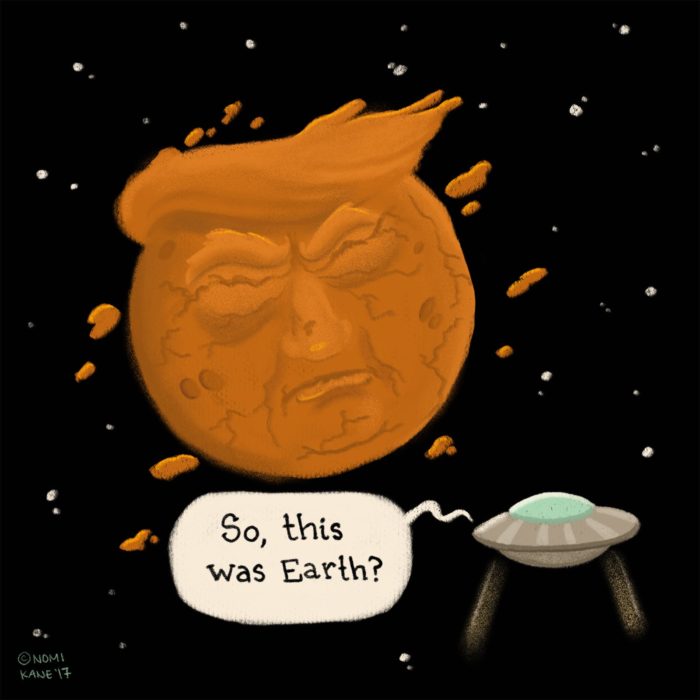 © Nomi Kane
---
Also published on Medium.