© Michael Andrew
Donald Trump held his first full cabinet meeting, and of course he started it off by praising himself and castigating the Democrats and calling them names. But then he did something that chilled me to the bone. One after another, he had his cabinet members sing his praises, like he was some kind of demigod glorious leader. Where did he get this idea from? North Korea?
The video starts with Trump's initial self praise, included again claiming that no president in history has done as much as he has and that he has passed more legislation than any other president (easily debunked). And then blaming any problems on the Democrats. You can skip forward to the ritual kissing of the president's ass, starting at 11:47. I challenge you to watch more than a minute of it without feeling sick:
Luckily, Senate minority leader Chuck Schumer has the remedy — humor. He mocked Trump's cabinet meeting, including one person directly quoting what Reince Priebus said in praise of Trump, which manages to crack everyone up.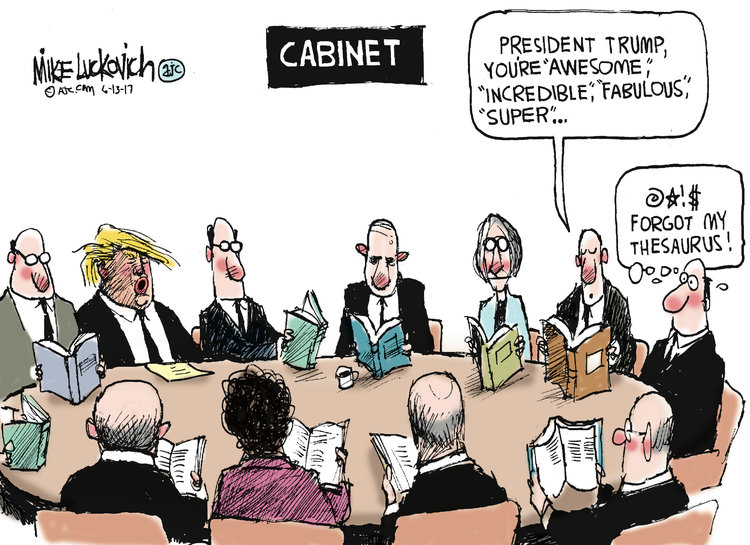 © Mike Luckovich
---
Also published on Medium.