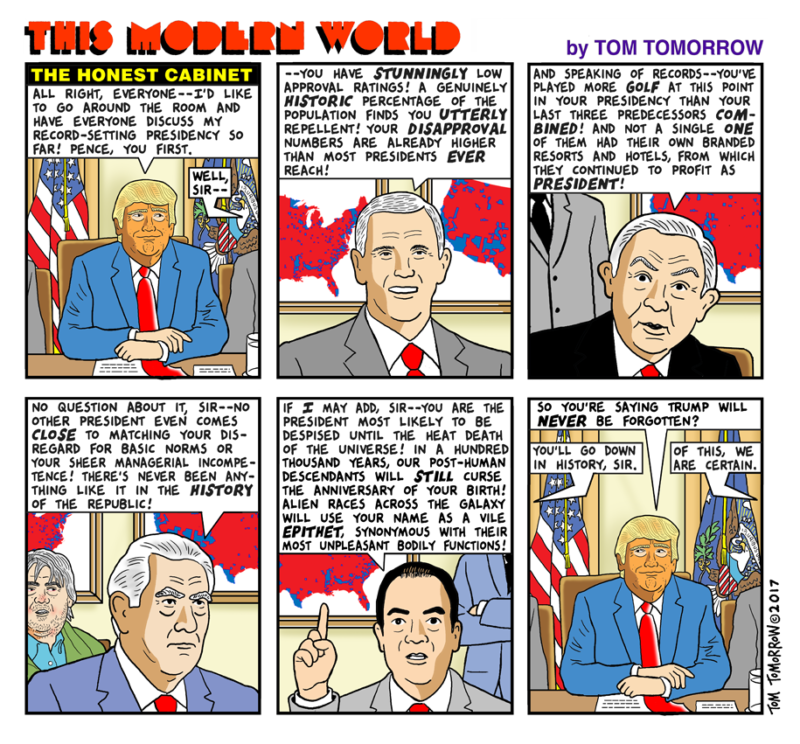 © Tom Tomorrow
I like the electoral college maps in the background.
Will the voters in this country wake up someday and realize what an absolutely colossal mess they got us into? Or will they be so embarrassed that we will never admit their folly?
Or asking the same question in a completely different way, will we ever really recover from this mess, or is this the beginning of the end for a once proud nation that declared itself "the land of the free and the home of the brave"?