Donald Trump is replacing everyone in the White House who is not his relative with really bad caricatures from B-movies.
Either that, or some horrific reality show where they really do kill people. Kudos to the NY Post for actually running this cover and tweeting "In the latest episode of 'White House Survivor', the West Wing descended into chaos Thursday."
Now, when is Trump going to start hiring the best people?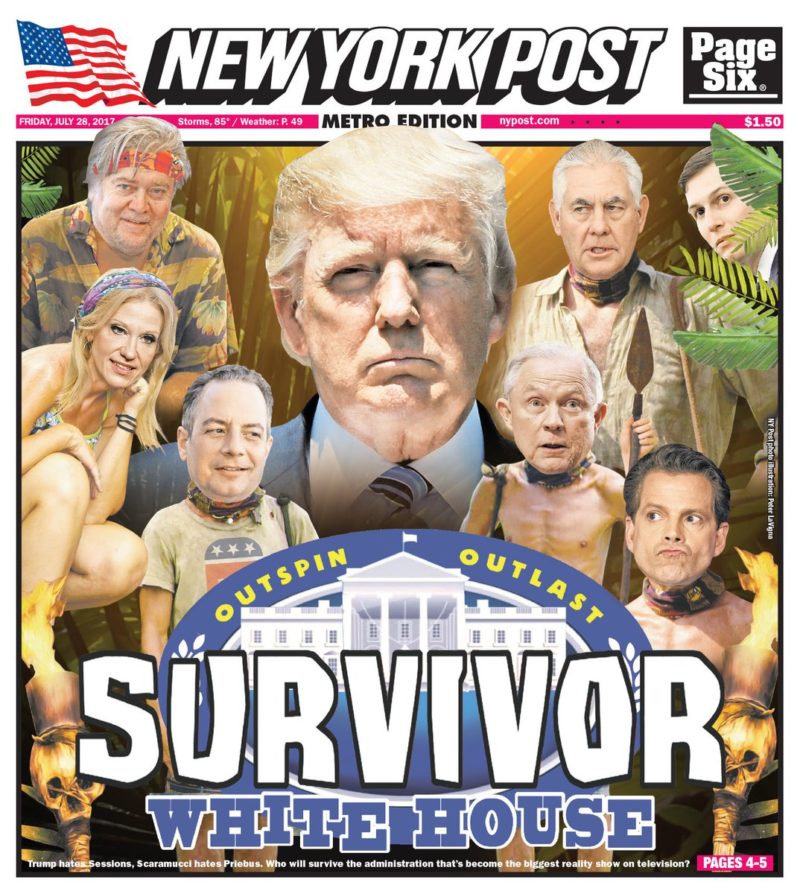 © New York Post