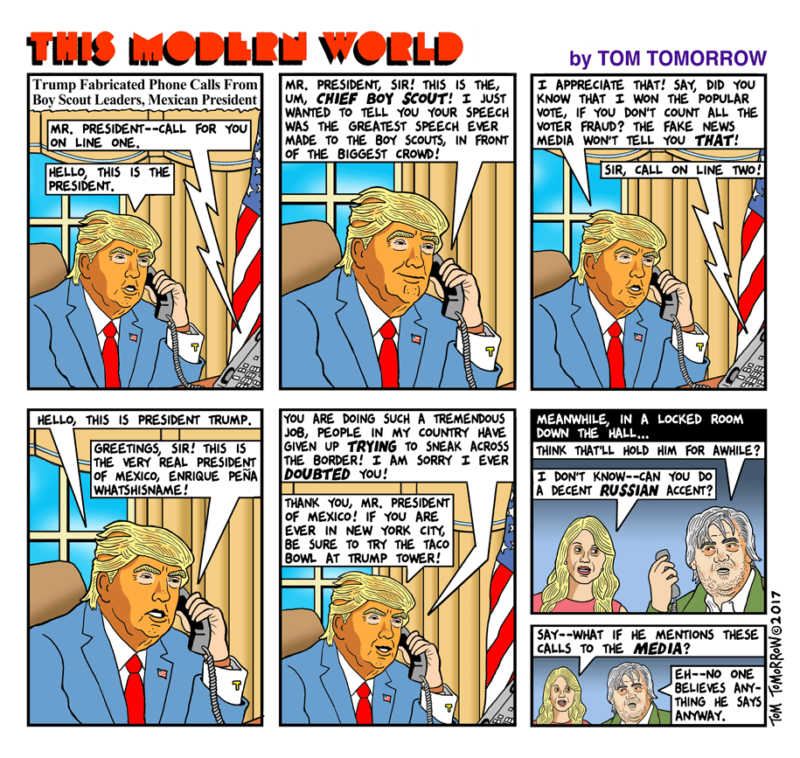 © Tom Tomorrow
I'm still not sure if Donald Trump even believes half the stupid lies he tells.
And now of course, Trump has become a "madman with nuclear weapons", threatening to unleash "fire and fury and frankly power, the likes of which this world has never seen before" against North Korea.
Considering that the North Korean military already has nuclear weapons, and missiles that can send nukes raining down on even the US mainland (not to mention South Korea, Japan, Russia, and even China) is it time to bring back teaching "duck and cover" and building bomb shelters like we did during the height of the cold war? Or should we just laugh it all off?
By the way, did you know that Trump still hasn't appointed a US Ambassador to South Korea?