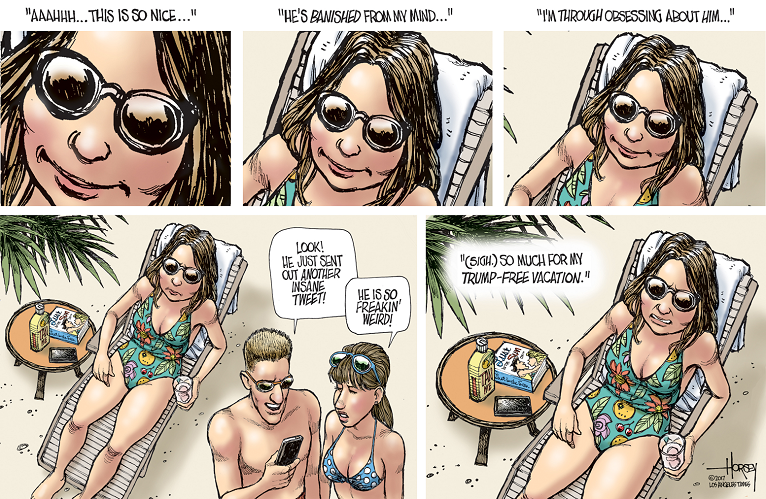 © David Horsey
I try to ignore him. Try to forget about him. Then he goes and does something like threatening to unleash nuclear fire and fury. Ignoring him just seems to make him more desperate for attention.
I fear this will not end well.
---
Also published on Medium.