When it is committed by someone from a group of people who voted for Donald Trump. You know, like white supremacists.
Even The Economist, normally not overly concerned with civil rights, condemned Trump:
DEEP down, it is always about him. What the world thinks of him. The applause that is his due. The glory that enemies are trying to take from him. That, perhaps, is how best to understand the cramped, self-regarding moral code which seems to guide Donald Trump at moments which call for grand, inspiring acts of leadership.

To understand why Mr Trump could not bring himself to condemn white supremacists who brought fear and murderous violence to the Virginia college town of Charlottesville on Saturday, some Americans sought vast, dramatic explanations. They puzzled over the president's mealy-mouthed reaction to the sight of Nazi banners waving in their country. They fretted about Mr Trump's muted response to what appeared to be a political murder, as a car was driven at speed into a group of anti-racist marchers in Charlottesville, leaving one woman dead and at least 19 injured. And then some of those Americans peered into the moral void left by their president on a terrible day, and wondered if somewhere within that blankness they could make out something very dark and frightening indeed. Does the president of America sympathise with white racists, they wondered? Or at a minimum, does Mr Trump believe the votes of white racists to be so important that he does not want to alienate them as a voting block?
Politicians on both sides of the aisle condemned Trump. Senator Chuck Grassley (R-IA) said "What 'White Nationalists' are doing in Charlottesville is homegrown terrorism that can't be tolerated." Speaker Paul Ryan (R-WI) agreed, "White supremacy is a scourge. This hate and its terrorism must be confronted and defeated." Senator John McCain (R-AZ) declared "White supremacists aren't patriots, they're traitors—Americans must unite against hatred & bigotry."
It seems like the only people who didn't condemn white supremacists was Trump, Senator Ted Cruz, VP Mike Pence, and AG Jeff Sessions.
UPDATE: Ted Cruz finally changed his mind and condemned the white supremacists and their domestic terrorism. Still waiting for anyone inside the Trump administration to do the same.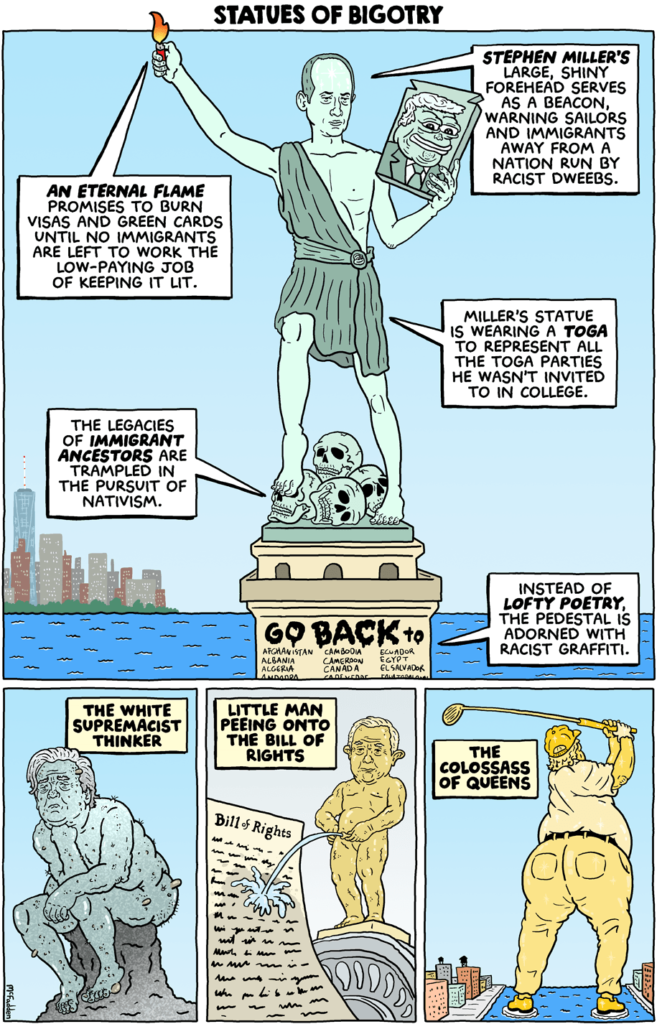 © Brian McFadden
---
Also published on Medium.