Donald Trump has broken a presidential record. He has now achieved the lowest approval rating in his first year in office of any president, ever, and he even has five months left in his first year! The first year is supposed to be the honeymoon, so Trump can expect to go downhill from here.
So what happens next? I mean, besides Trump's cowardly attempt to use a natural disaster (Hurricane Harvey) to hide his pathetic pardon of racist Joe Arpaio, again attack transgendered soldiers, and piss off conservatives by booting out Sebastian Gorka.
Could Trump go any lower? Of course! What happens when the economy starts to go south? You know, like caused by the government shutdown that Trump is threatening if we don't pay for his stupid wall, or more natural disasters (what's next, locusts?), or a trade war with China, or a nuclear armed conflict with North Korea (or sinking deeper into the quicksand of Afghanistan), or any number of other things that Trump is likely to do (perhaps just to get attention).
Or when Robert Mueller issues his report on all the crimes that Trump has committed (and he's got so many to choose from, both before and after he became president).
Or when conservative media like Breitbart start attacking Trump. Even the Wall Street Journal just called Trump a RINO.
Who knows?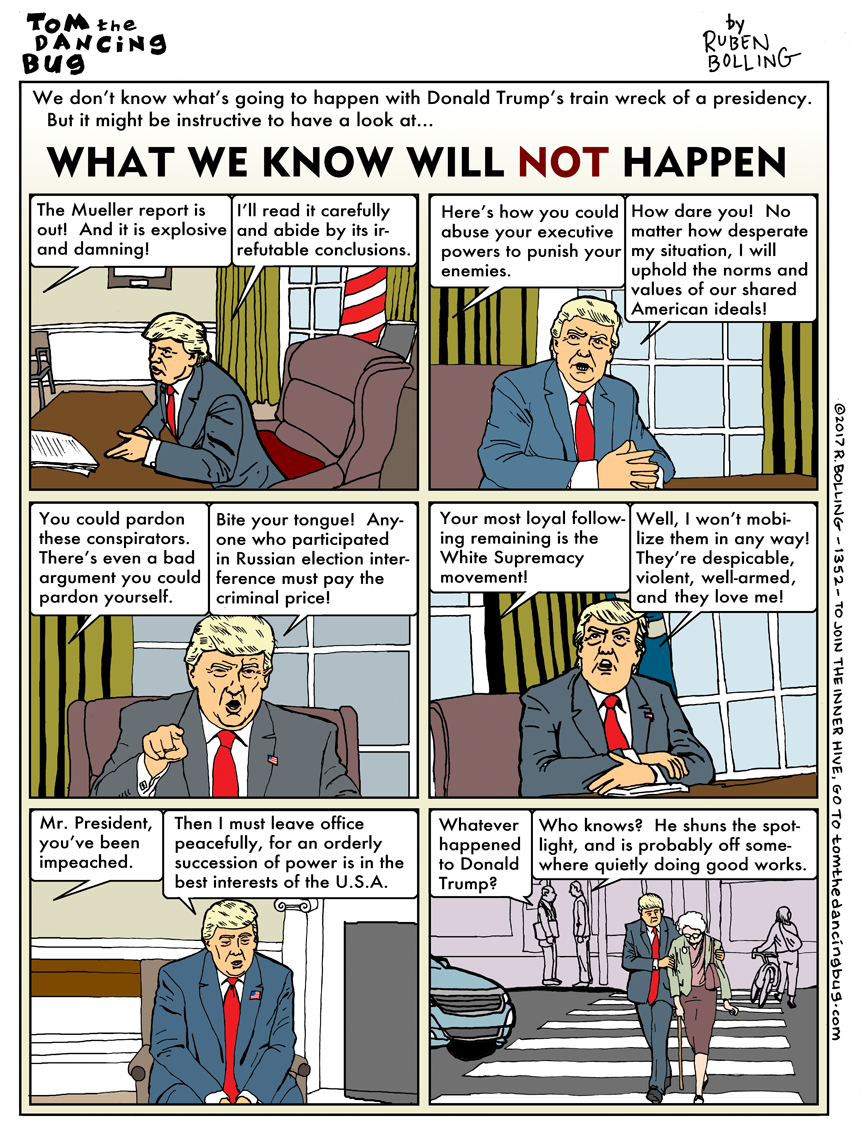 © Ruben Bolling
---
Also published on Medium.