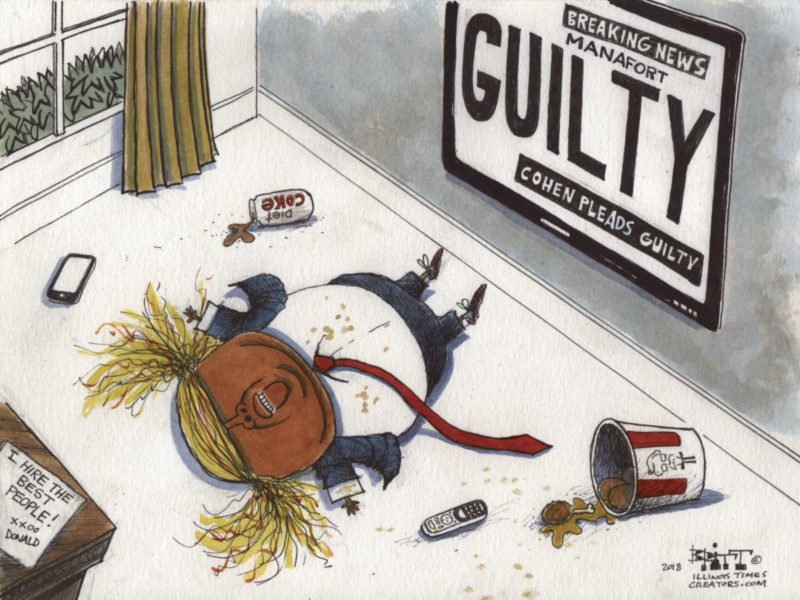 When Donald Trump was running for president, he promised that he would "surround myself only with the best and most serious people". Hilariously, he even said that they would be "top-of-the-line professionals."
But let's look at the people that Trump with whom has actually surrounded himself. And I'm not going to count porn stars and playboy bunnies.
There is Trump's attorney general, Jeff Sessions. Trump is complaining about Sessions almost daily and insulting him.
Or Omarosa Manigault Newman, who was a former aide to the President. Trump called her a "that dog" after she quit.
More than half of Trump's White House staffers, his "best people people", have already left their jobs. For example, Trump has gone through five communications directors.
And even those who remain are regularly insulted by Trump as being losers. When Trump appointed Wilbur Ross as his commerce secretary, he said that Ross was one of his "killers". But in May, Trump said that Ross was "past his prime" and "no longer a killer".
And then there are the people he tried to surround himself with but failed to, like White House physician Ronny Jackson. Jackson was forced to withdraw when it turned out that instead of being a "top-of-the-line professional" he was was really bottom-of-the-barrel.
And then there is Trump's family, an example of blatant nepotism.
Going back earlier, Trump picked Paul Manafort as his campaign manager. Manafort is now a convicted felon who cheated on his taxes and lied.
Even before Trump even ran for president, he was surrounding himself with dubious people. Like Michael Cohen, who was Trump's personal lawyer for 13 years and a vice president of the Trump Organization, but has now pleaded guilty to eight felonies including tax fraud and bank fraud.
I think the truth is that Trump desperately needs people to blame for everything that is going wrong. So he appoints potential patsies to positions of power. As a result, he can pretend that nothing is ever his own fault. Trump doesn't care if he is himself a loser, as long as he can blame it on someone else.
---
Also published on Medium.