Hurricane Michael left death and destruction across the SouthEast, but Donald Trump said it was ok for him to go ahead and hold a political rally, because:
We had it under great control. Because FEMA and everything else. We had White House, we had on the plane, on Air Force One. I was totally monitoring. So I went in and made the speech and everybody was happy.
There's just one problem. Survivors of the storm and local officials say that FEMA is nowhere to be seen. One survivor summed it up:
We're not getting any help. We need food. It's just crazy.
So far, the only official response they had seen was when the police arrived and told everyone to leave, saying that there was nothing they could do and that it would take a long time to start rebuilding. People are comparing the SouthEast US to Puerto Rico, where the slow response left people without electricity for a year.
Ironically, soon after that a pickup truck arrived with a bunch of water. It wasn't FEMA, it was two brothers who had just decided themselves to drive from Louisiana to help. Meanwhile, Federal, state, and local officials admitted that it would be days before they would be able to get food or water to anyone. They suggested that people should try to save what food and water they had.
Another resident called FEMA and they referred her to the Red Cross. She then called the Red Cross, but they just suggested that she call emergency number 211.
We should expect even worse storms to become the new normal. The hurricanes that plague the American side of the Atlantic rarely affect Europe, but Hurricane Leslie has made it all the way across that ocean and is now hitting Portugal and Spain with unprecedented winds and rain.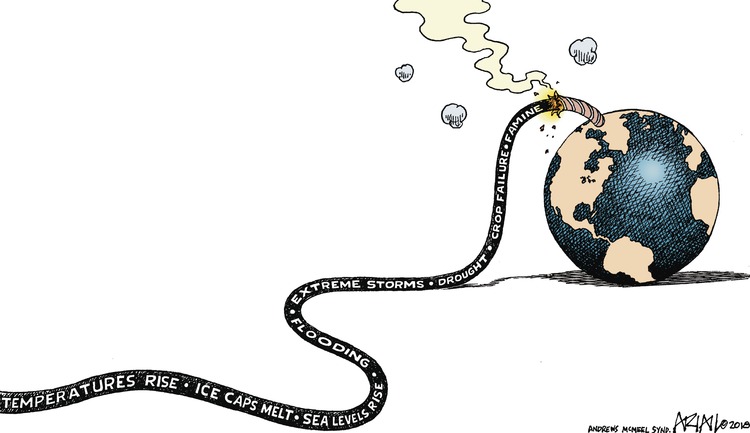 © Robert Ariall
---
Also published on Medium.