Sure they could!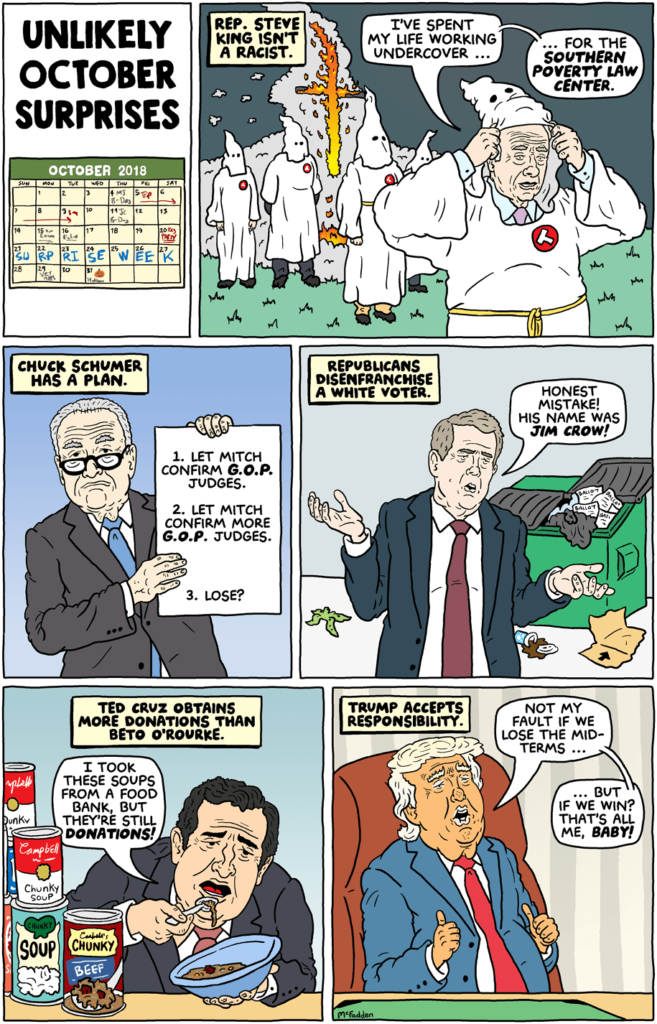 © Brian McFadden
There's only a few weeks before the election. People (including me) have noted that when Donald Trump accuses someone of something, it is probably true that he himself is guilty of the same thing (or worse).
Will evidence surface that Trump was actually born in Kenya?
Will we find out that Trump had an affair with Hillary Clinton after Bill's infidelity?
Will Melania Trump confess to being an illegal immigrant and get herself deported to escape from Donald?
Will we find out that Ted Cruz is actually a mole planted by the Canadian government?
Will evidence surface that Trump's children are all gay? And at least one of them was born with the opposite gender?
Doctors will find a chip in Trump's brain that was implanted by the Russians?
And (hopefully) will we find out that Trump has been trying to throw the midterm elections for the Democrats so that he can continue to play the victim to his base?
If you think these things are too crazy, you probably aren't paying enough attention.
---
Also published on Medium.