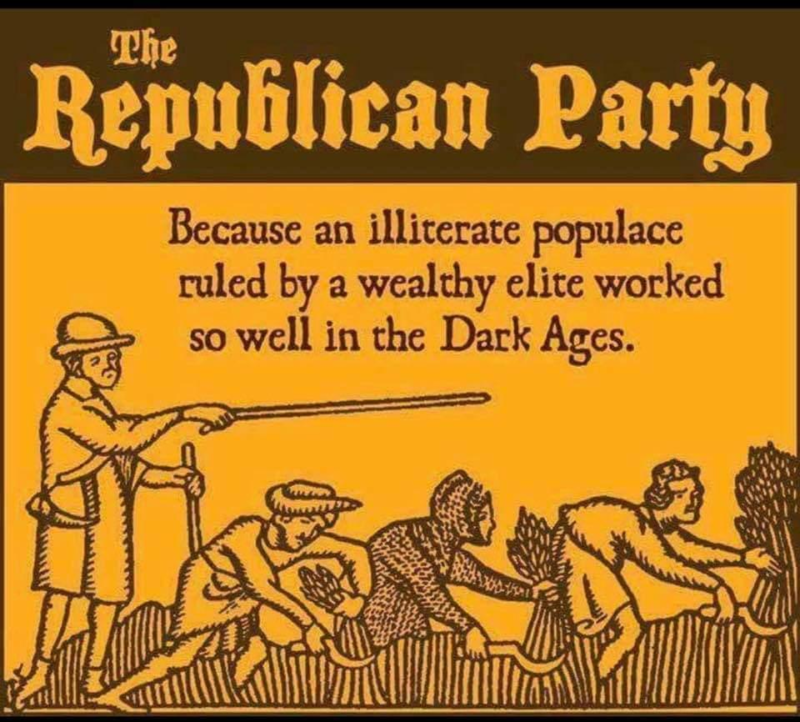 Actually, this comic brings up something I've always thought about. The Dark Ages happened after both the Greek and Roman civilizations. This is strong evidence that things like democracy, freedom, and the arts should not be taken for granted. They can — indeed they have — gone away, replaced by feudalism and serfdom.
I have often wondered how this happened. How could civilization go backwards? And are we seeing the start of the same thing now, with the US backsliding toward a new version of the dark ages where science is once again abandoned and replaced by various doctrines? Where the rule of law is replaced by might makes right? And where individual liberty is replaced by legions of dittoheads, sucking up propaganda like babies?
---
Also published on Medium.