An 11-year-old boy named Joshua Trump was invited by Melania Trump (no relation) to the State of the Union speech Tuesday night. He was invited because he had to drop out of school in Maryland after he was bullied about his last name. I applaud Melania for inviting him, even if it was (likely) done to score a political point against critics of her husband.
But the ironic part is that during the speech, Joshua Trump fell asleep.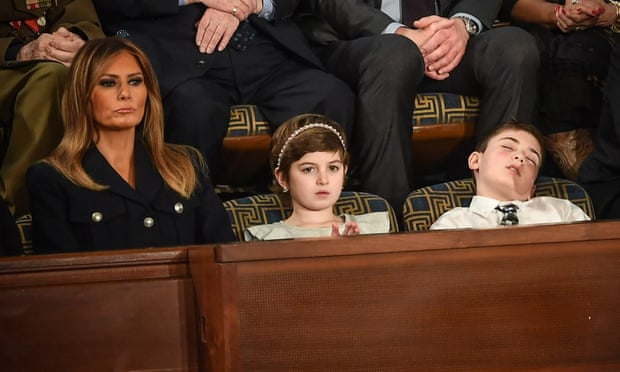 Of course, people on Twitter noticed this when the cameras panned across the audience, and immediately hailed him a hero, tweeting "JOSHUA TRUMP RULES", "Joshua Trump, welcome to the resistance", and "All of us were Joshua Trump Midway through President (no relation) Trump's State of the Union".
Maybe the youngster just needed some "executive time", like his namesake. And that just might be a good thing.