A few things from Reddit's political humor channel: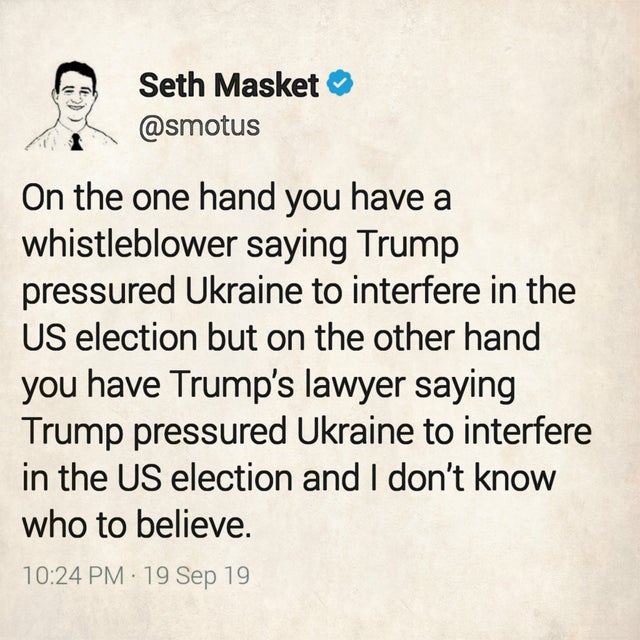 Of course, now even Trump admits that he talked to the president of the Ukraine about investigating Biden. But the White House continues to claim that a sitting president not only cannot be prosecuted, they cannot even be investigated.
If the president is completely above the law, how is that different from being a dictator? If he can pressure a foreign country to interfere in a US election, why can't he just throw his political opponents in jail like other dictators do?