7. Enjoy satire about the coronavirus. Here's a diagram of deaths by disaster, done in the style of Andy Borowitz: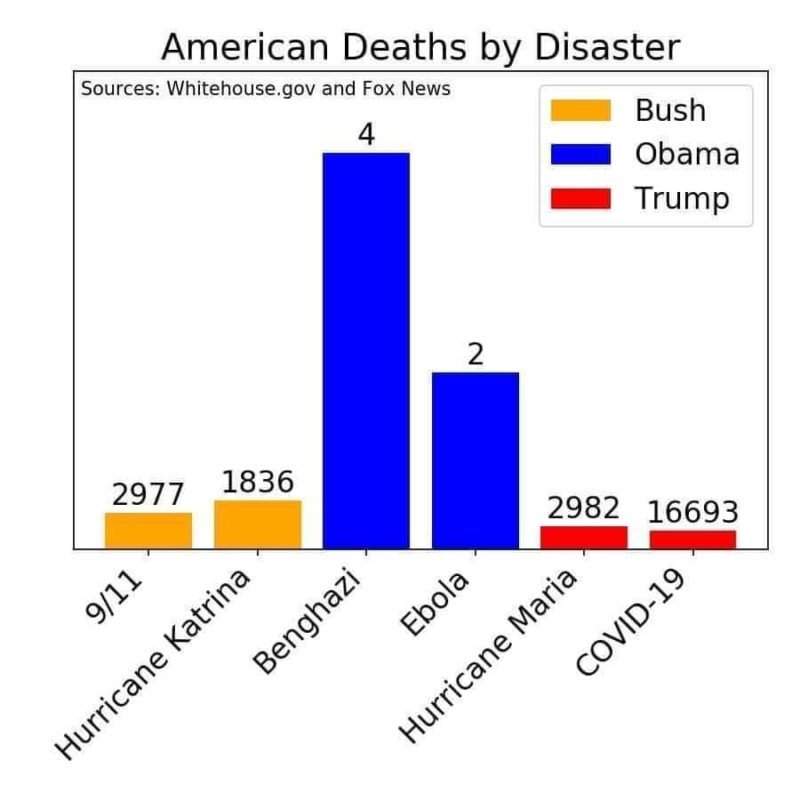 In an interview on Fox News yesterday, Donald Trump said that he is going to make a decision on whether to recommend allowing normal working life to resume during the coronavirus pandemic "based on a lot of facts and instincts." If we could open up Trump's brain, I'm suspicious we would see the above diagram as one of the "facts".
As for his instincts, we do have a great source for those. The actual Andy Borowitz is going strong, pumping out great satire. Here are the headlines from his most recent columns:
And that's just from the month of April.