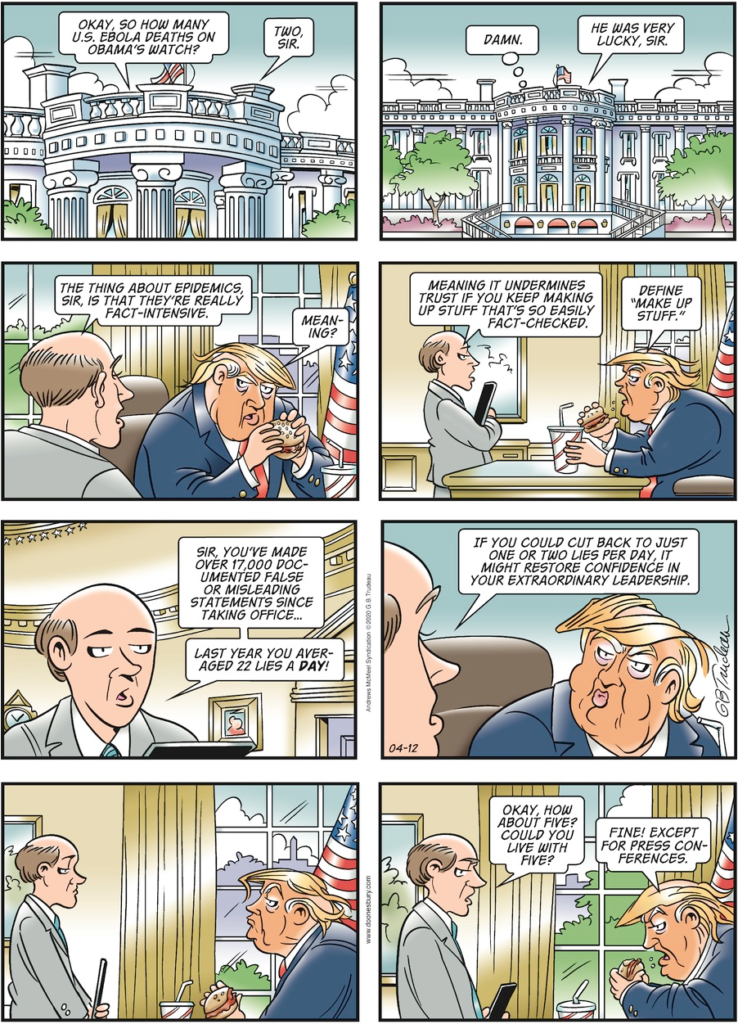 This comic from Garry Trudeau reminds me of the fact that back in 2014 — even before he was running for president — Donald Trump launched a panicked Twitter rampage (over 100 tweets!) about the Ebola virus. Trump attacked Barack Obama and other Democrats, and even called for Obama to resign.
Trump used Ebola as a campaign issue during the 2014 midterms, which was repeated by the media. This issue helped the Republicans gain 9 seats in the Senate and 13 in the House. But soon after the midterms, Trump stopped tweeting about it, because he didn't actually care about Ebola other than as a political weapon.
Due to the competent and effective response from the Obama administration, nobody ever contracted Ebola in the US. The two deaths here were people who had contracted it in Africa, and who were quarantined so that they didn't spread it to anyone else.