You know this was going to happen, based on the recent very sound medical advice from Donald Trump, our very stable genius. Let the memes begin!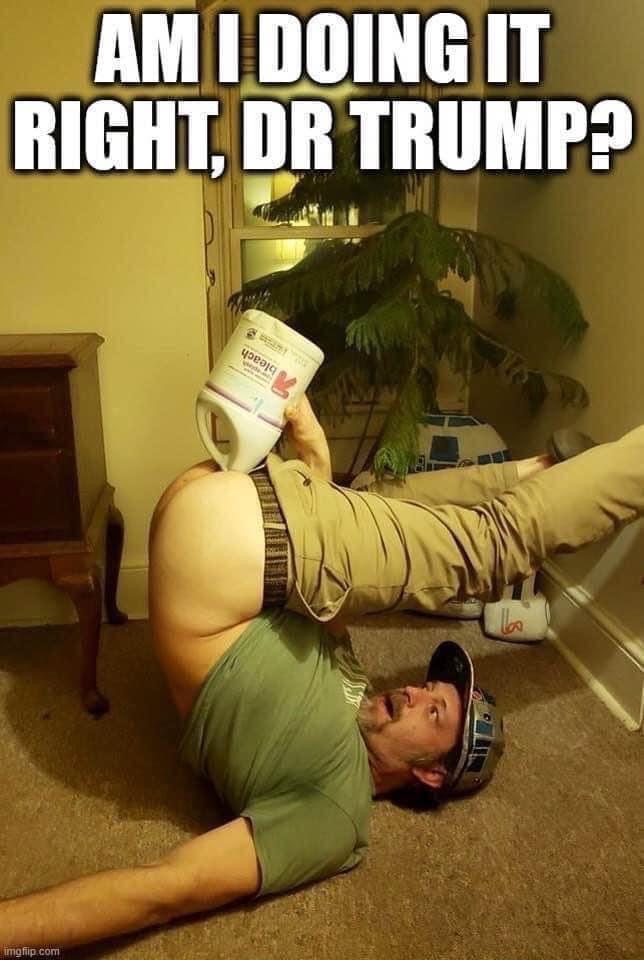 And here's some relevant poetry, sarcastically attributed to Trump:
You know I'm not a doctor – but of course I could have been,
That's why, until a week ago, I touted chloroquine.
Now, evidence suggests that might have been an overreach,
So I'll tout another treatment: shooting up with bleach.
The latest news is that Trump is going to dramatically cut back on his daily briefings. Since he started doing his meandering, nonsensical (and dangerous) briefings, polls show that public opinion of his management of the coronavirus crisis has plummeted 16 points.
UPDATE: There was a spike in New Yorkers ingesting household cleaners during the 18 hours following Trump's claim that such products might be able to cure coronavirus.