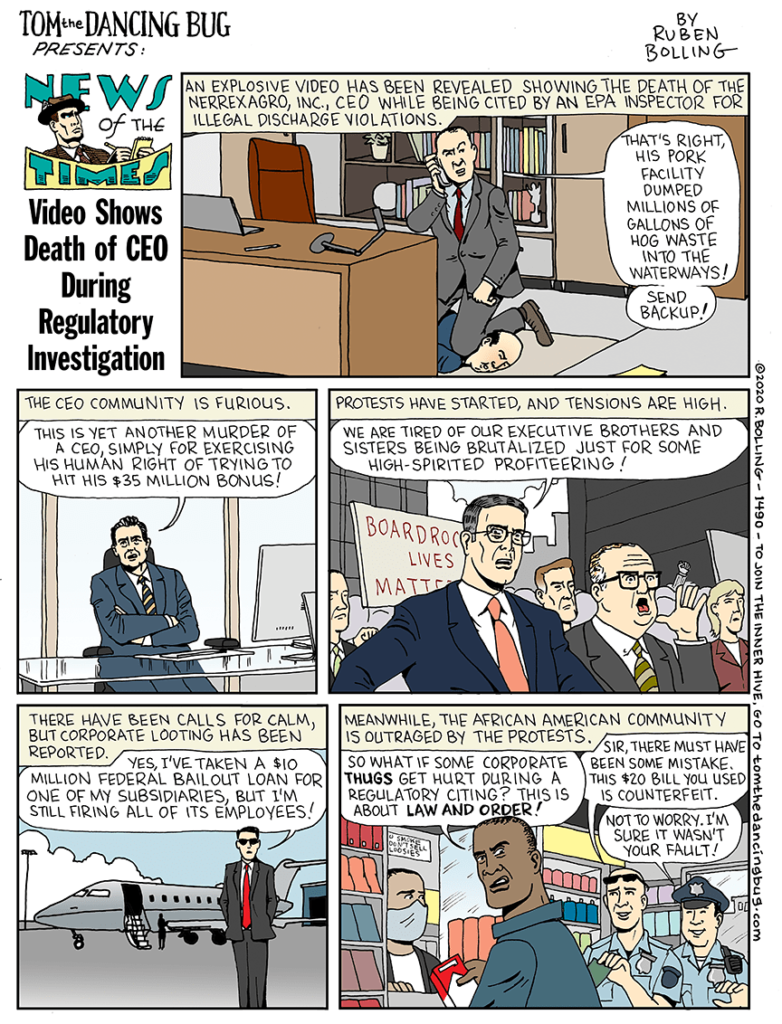 Just like in Star Trek, imagine a mirror universe with all the same people in it, except everything else is different. This brilliant comic shows the insanity of things that we largely take for granted in our universe, by showing how unbelievable it would be to us (dear readers) if the mirror police treated CEOs who dump millions of gallons of pollution the same way that our real police treat people who do petty crime (especially while black). And vice versa, with the blacks being the defenders of "law and order".
Just try to imagine our world working that way.
The real moral is that anyone who thinks they aren't the least bit racist is just deluding themselves. We are all racist (even me). It is the way we are programmed (so we can distinguish our tribe from others) and the way we are brought up. The solution is to realize the bug, and use that giant brain of ours (if we are smart enough) to do the right thing.
Maybe some day we will look at people of different races, and we will have evolved enough to think they look like us. But we sure as hell aren't there yet.