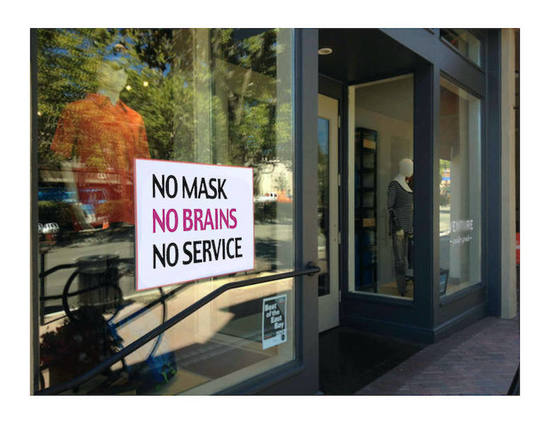 I am getting really fed up with people who think it is their personal civil right to not wear a mask during a pandemic. Start issuing them citations with a fine of $200 (or more!). That might get their attention. And it will probably save all of us money if it keeps people out of ICUs.
On the other hand, I love the plan for NYC to paint "BLACK LIVES MATTER" in giant yellow letters on Fifth Avenue right in front of Trump Tower. It will match the same thing that was painted near the White House. Of course, it has to be in ALL CAPS so that Trump knows it is real (well, at least as real as his tweets)! And if there was any doubt about why they are doing it, a spokesperson for the mayor announced:
The president is a disgrace to the values we cherish in New York City. He can't run or deny the reality we are facing, and any time he wants to set foot in the place he claims is his hometown, he should be reminded Black Lives Matter.