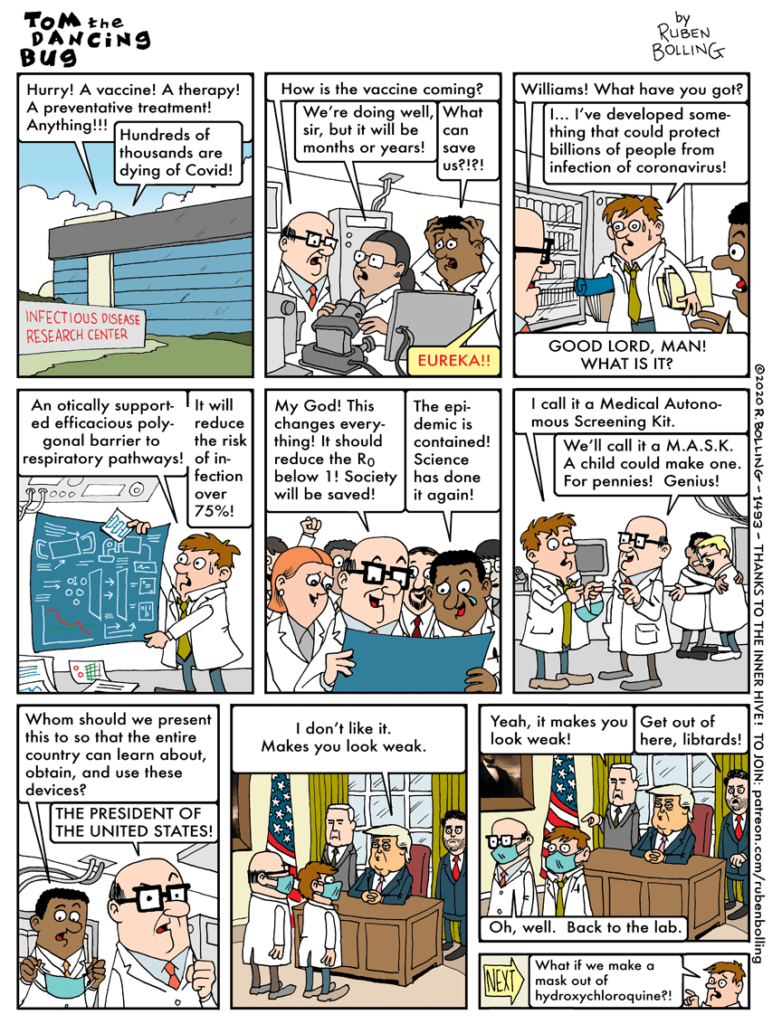 A safe, effective, inexpensive solution to end the coronavirus pandemic. What could go wrong?
I guess I'm just lucky. I live in a state where masks are required to be worn in public. Even better, I live in a county where people are conscientious and typically wear their masks. When I go hiking in one of the forested parks nearby, I don't wear my mask all the time, but there is a little dance that happens. When someone approaches from the opposite direction, we both put on our masks before we pass each other. And if we stop to chat, we stay significantly more than 6 feet apart (even though we are outdoors).
It is just the polite thing to do. And it works. Right now in my county we have had a total of 7 deaths due to COVID-19. That comes out to 0.002% of the population. And the majority of those deaths happened in nursing homes (something that we are trying to work on).
But we still wear our masks and practice safe distancing. We've had more than our share of protests, but even the protesters here wear masks and try to keep their distance, and so far those mass gatherings have not been a significant source of disease spread.
Older (or more vulnerable) people are especially careful. And neighbors send out messages offering to help them by picking up groceries, medications, and other essentials. Other neighbors share fresh vegetables from their gardens.