Are you tired of the government telling you what you have to wear?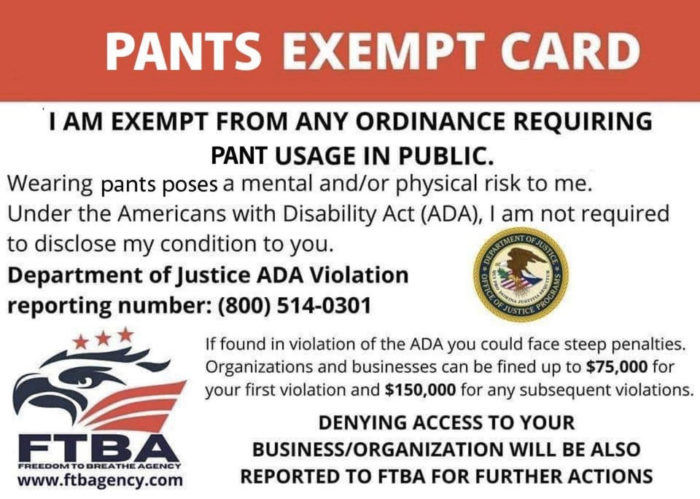 This is a satire on the "Face Mask Exempt Card" that is circulating on the internet (which is complete bunk).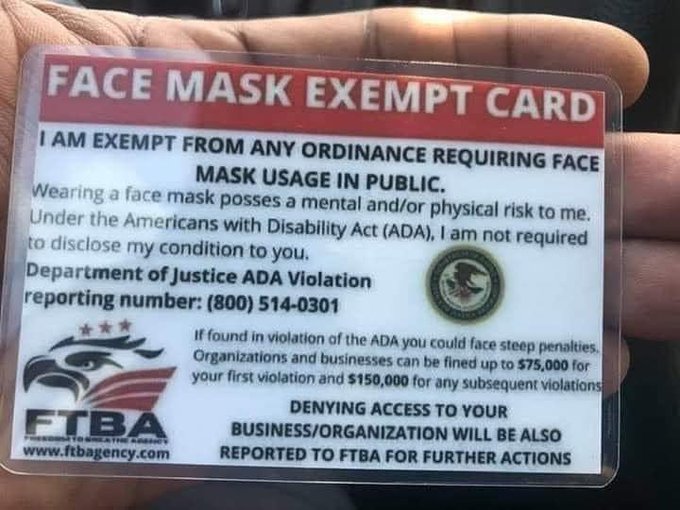 UPDATE: Now someone created a new (fake) card, that reverses the (also fake) "Face Mask Exempt Card". Notice that they changed FTBA to be "Freedom To Be Alive" and the phone numbers to the CDC.