I believe that social media has become the most powerful and potent purveyor of propaganda in existence.
A memo written by a now-former data scientist at Facebook is full of multiple concrete examples of the company being aware of it being used to spread propaganda, but doing nothing about it. In fact, Facebook and other social media build their algorithms to maximize sensational content (at the expense of truth) in order to attract eyeballs and make more money. They don't really care about checking facts or shutting down bots that amplify misinformation. And they are only too happy to take money from foreign governments to influence our elections.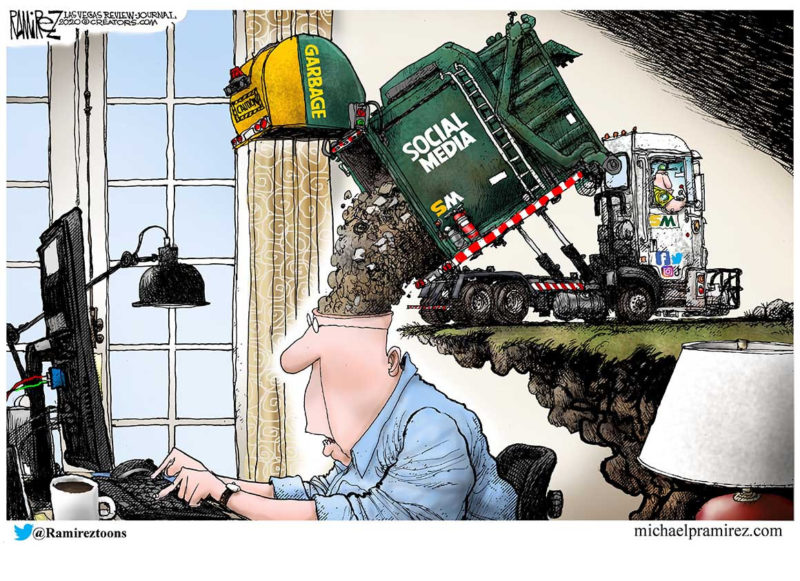 Note: I don't normally post comics by Michael Ramirez because he mostly just repeats Republican talking points, but I couldn't resist on this one. Here's a comic by another artist for "balance":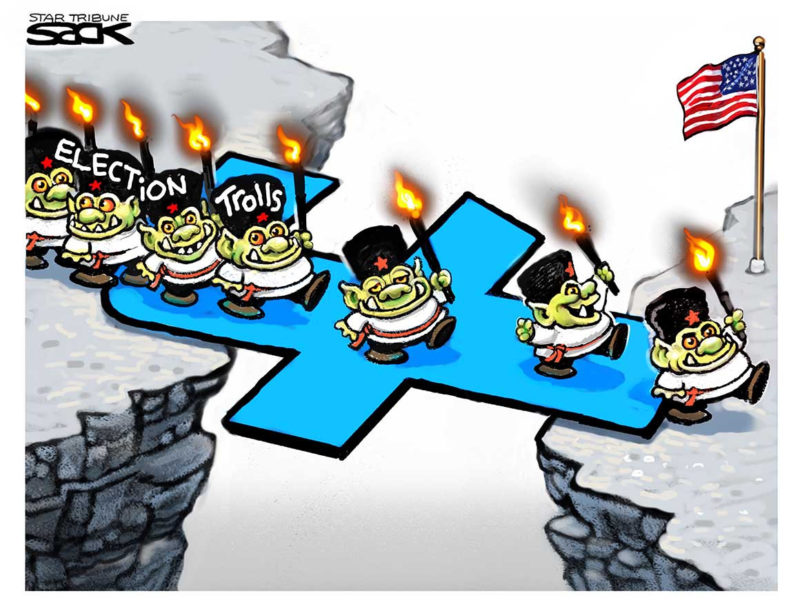 UPDATE: Article from the Washington Post headlined "Pro-Trump youth group enlists teens in secretive campaign likened to a 'troll farm,' prompting rebuke by Facebook and Twitter". Here's a quote:
The messages have been emanating in recent months from the accounts of young people in Arizona seemingly expressing their own views — standing up for President Trump in a battleground state and echoing talking points from his reelection campaign.

Far from representing a genuine social media groundswell, however, the posts are the product of a sprawling yet secretive campaign that experts say evades the guardrails put in place by social media companies to limit online disinformation of the sort used by Russia during the 2016 campaign.

Teenagers, some of them minors, are being paid to pump out the messages at the direction of Turning Point Action… The campaign draws on the spam-like behavior of bots and trolls, with the same or similar language posted repeatedly across social media. But it is carried out, at least in part, by humans paid to use their own accounts.