The Republicans were too chickenshit to convict Trump, even though most of them admitted that he is guilty. So they let him off on a technicality (and a pretty lame one at that). I think we have uncovered a pretty severe flaw in our political system, but I have no idea how we can fix it.
Will it require our country to completely fall apart, so we can rebuild it from scratch? If we are very lucky, maybe it will only require the Republican Party to completely collapse, so it can be rebuilt. But I doubt that will happen.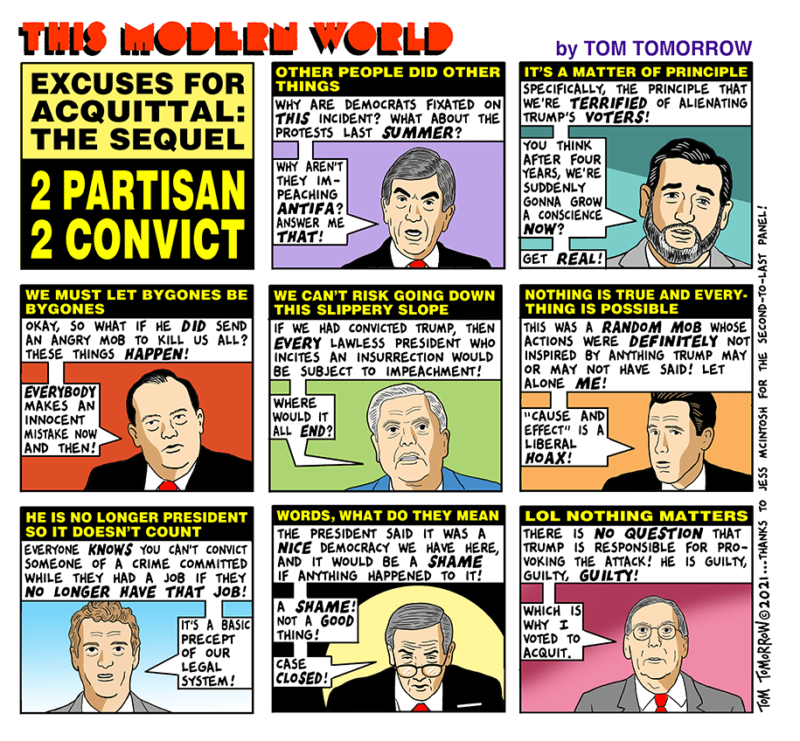 ---
Also published on Medium.