I have to say that I don't understand the whole GOP need to make voting harder. Yes, I understand that Republicans think they are keeping Democrats from voting, but there is plenty of evidence that it is just as effective at suppressing votes from their main constituencies, including senior citizens and people who live in rural areas.
My state has switched over to vote-by-mail, and it has been a huge success. It is fast, simple, secure, doesn't force you to take time off work, and there are plenty of convenient drop boxes if you don't trust the USPS. Not surprisingly, Republican areas of the state still elect Republicans.
Sometimes I think Republicans and conservatives do things like this just to annoy Democrats and liberals. Or as Politico puts it, "Owning the libs has become the GOP's core belief".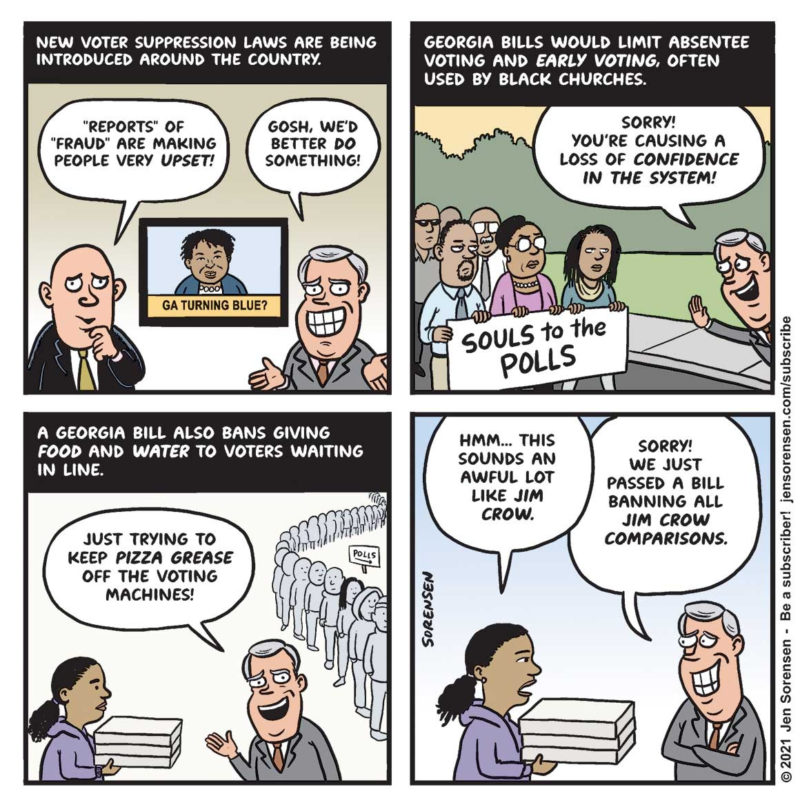 ---
Also published on Medium.