Half of all Republican men refuse to get vaccinated against Covid-19. You might think that this could be a good thing because it might cause an extinction event for supporters of Donald Trump, but unfortunately it is just as likely to kill the rest of us as well.
But the crazy thing are the excuses being given for refusing a jab or two: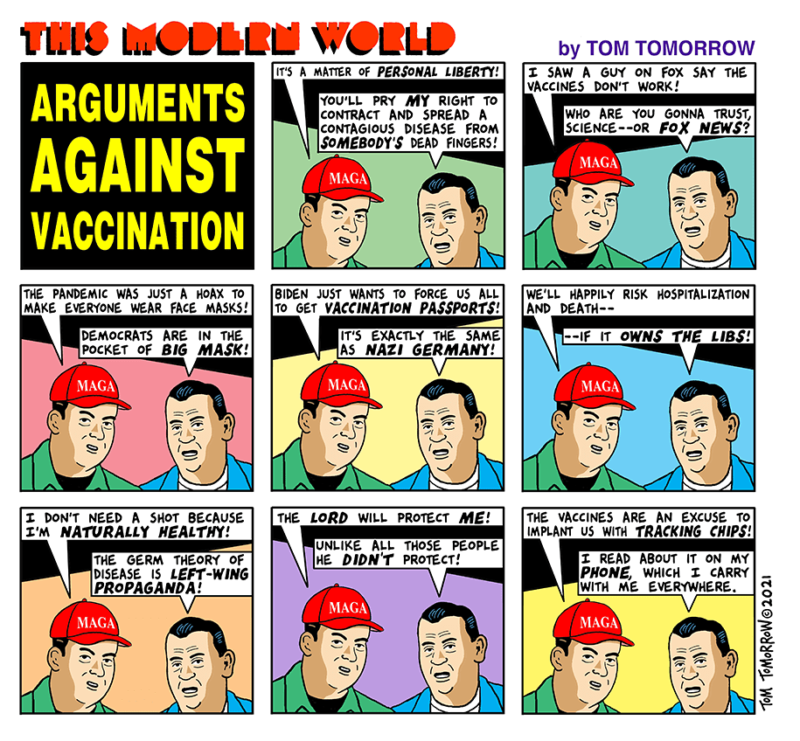 The last panel reminds me of the time when people thought that cell phones cause brain cancer. I haven't heard much about that for a while.