This morning, just hours after his indictment, two of Donald Trump's main defense lawyers in the classified documents case decided to cut bait, announcing that they would no longer be representing TFG. According to Politico, "Though Trump has had shakeups of his legal teams before, the current changes deprive Trump of some of his most seasoned legal hands at the most perilous moment of his legal travails." Indeed, just a few weeks ago, Trump lost another one of his lawyers working on the same case. You know what they say about rats on a sinking ship.
Trump will now be represented by the attorney who is currently representing Trump in the hush money case related to Stormy Daniels. Trump also claims he is hiring another firm, to be named later. Maybe it will be Four Seasons Law, Landscaping and Lies, headed by Rudy Giuliani?
And it isn't just lawyers abandoning, as right-wing cartoonist Lisa Benson posted the following cartoon: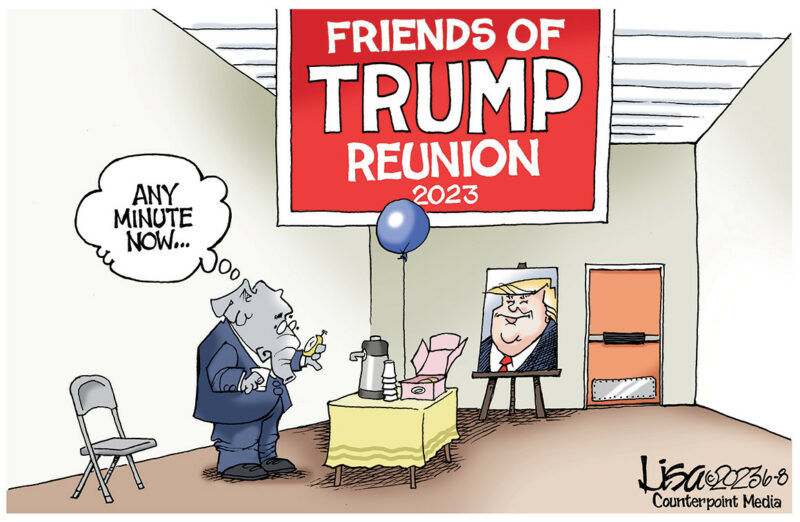 On a slightly lighter note, Hillary Clinton is bringing back merchandise from the 2016 presidential election. Trump repeatedly claimed that for mishandling classified information, Clinton should be locked up.
Trump also promised at a campaign rally, "In my administration, I'm going to enforce all laws concerning the protection of classified information. No one will be above the law."