While pundits argue about who won the debate, one thing is clear. Or rather, one of these people is clearly missing something. Can you spot what it is?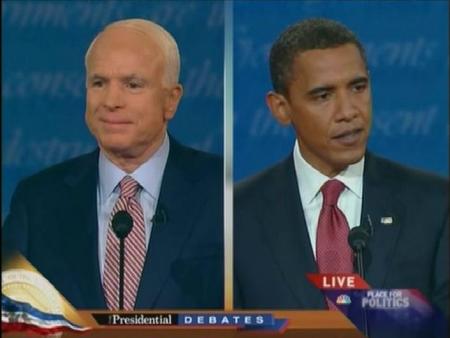 From Crooks and Liars
I'm waiting for the press to flag this as a flip-flop on McCain's part.
My favorite summary of the debate comes inadvertently from the National Review: "McCain towered over McCain on every issue of substance". A close second from the same article is the inexplicable "Normal 0 false false false MicrosoftInternetExplorer4".
And finally, here's a website devoted to answering the question everyone is asking: http://DoesMcCainWearADiaper.com/.