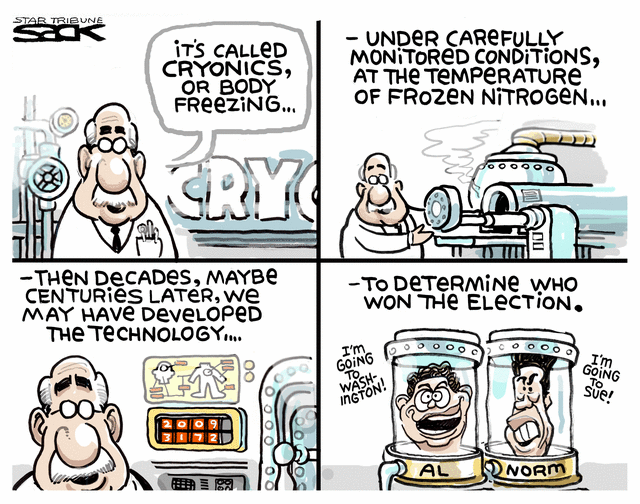 © Steve Sack
Senate Minority Leader Mitch McConnell now:
The court's decision in Minnesota leaves no other choice but to continue the process to ensure that every legal vote is counted.
But back in 2000 during Bush v. Gore, McConnell urged Al Gore to be a "statesman" and "give it up". "Enough is enough. Where do the interests of the country begin and the interests of the campaign end? … There's an important responsibility for the loser to lose with grace." McConnell also sent out an email, threatening Democratic Senators if they did not "denounce Gore's blatant attempt to steal this election." And finally, McConnell accused Gore of wanting to "contest this until he runs out of lawyers, and there are lots of lawyers down in Florida." There seem to be plenty of lawyers in Minnesota, as well.