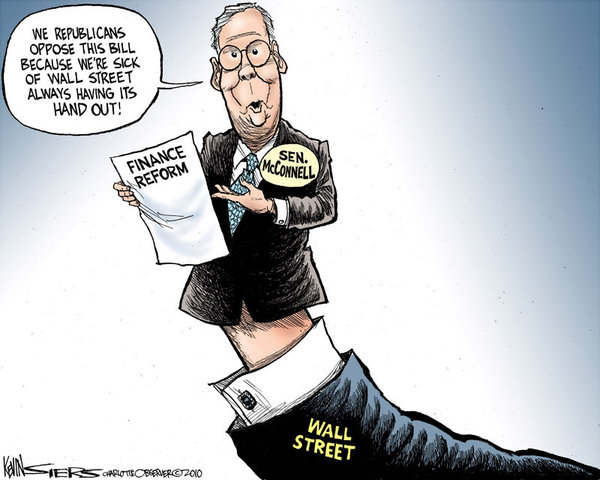 © Kevin Siers
Thank goodness that Obama finally called out Senate Republican leader Mitch McConnell. Immediately after having several fundraisers with Wall Street executives, McConnell shifted position and is now absolutely against any banking reform. He even claimed that banking reform would lead to more bailouts. In other words, he is telling us that not changing anything is the best way to prevent our current huge financial meltdown from happening again. Does he think we are completely stupid?
If you want to know why we need to regulate financial derivatives, just read this.
UPDATE: Another good read about financial reform. The banks are very powerful in this country — don't let them create more economic catastrophes!