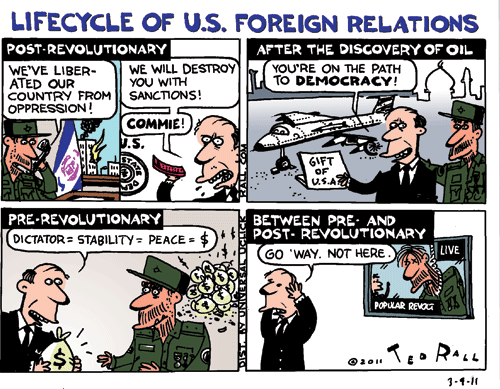 © Ted Rall
We've done a spectacularly bad job of "helping" countries like Iraq and Afghanistan transition to democracy. I for one am glad that we are staying fairly hands off with countries like Egypt and Libya.
But it is ironic that the same conservatives who used to denounce "nation building" are now attacking Obama for not doing more of it.
UPDATE: Even something as innocuous as a "no-fly zone" has sucked us into war in the past. Will we ever learn? For some people, sadly no.