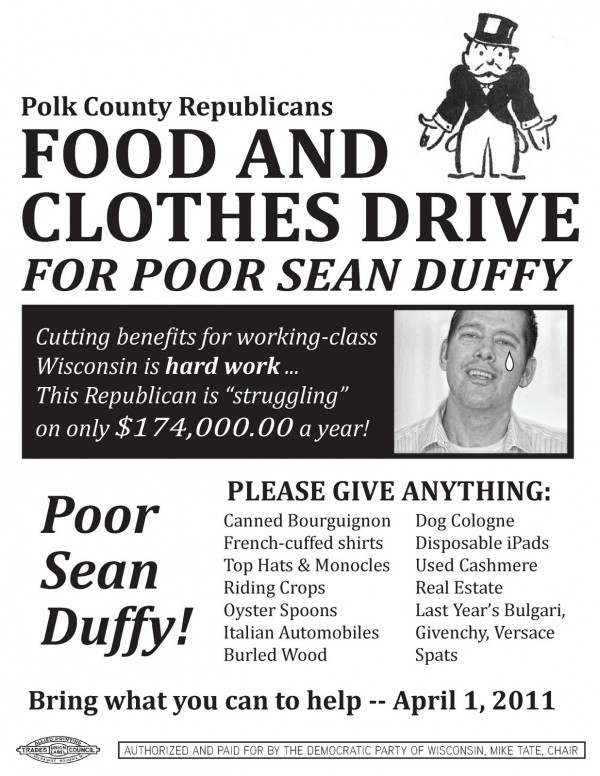 During a town hall meeting, Republican congressman Sean Duffy complained that he was struggling to make ends meet on his $174,000 a year salary (despite the fact that it is more than three times the median salary in his district).
I can guarantee you, or most of you, I guarantee that I have more debt than all of you. With 6 kids, I still pay off my student loans. I still pay my mortgage. I drive a used minivan. If you think I'm living high on the hog, I've got one paycheck. So I struggle to meet my bills right now. Would it be easier for me if I get more paychecks? Maybe, but at this point I'm not living high on the hog.
The GOP not only pulled the video of the event from its website, but demanded that other copies of the video be removed from the internet.
The local Democratic party, which is fighting Republican attempts to cut programs that benefit the poor and middle class, jumped on this, creating the poster above.
Ironically, Duffy is actually one of the poorest members of Congress. But don't feel too sorry for him — some of the debt he is complaining about is the mortgage on his family vacation home.