The latest showdown between Obama and the Republicans was over an extremely small amount of funding for Planned Parenthood. The Republicans couldn't help turning it into a red meat issue, screaming that they didn't want the government paying for abortions.
This was, of course, complete and utter nonsense. The government is already prohibited from paying for any abortions by the Hyde Amendment. In fact, the funding in question was for cancer screenings and other health services.
But on Friday, Senator Jon Kyl (R-AZ) defended the Republican' threat to shut down the government by claiming that abortion is "well over 90 percent of what Planned Parenthood does."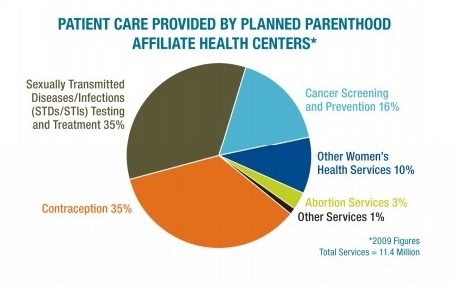 Of course, he just made that number up. In reality, just three percent of what Planned Parenthood does is related to abortions.
But the hypocritical part is that when Kyl's office was contacted by CNN to ask for clarification, they responded that Kyl's "remark was not intended to be a factual statement". Isn't an intended non-factual statement called a lie?
And the whole charade about reducing the deficit? Pure political theater. Doing cancer screenings saves the government money, since the earlier you catch cancer, the easier and cheaper it is to treat. Not to mention that it saves lives, so it is pro-life. And the contraceptive services provided by Planned Parenthood reduces the need for abortions.
Republicans: Claiming they want to reduce government spending and the budget deficit, but actually increasing them. Claiming to be pro-life, while costing lives and increasing abortions. And more than willing to blatantly lie about it. Pure hypocrisy.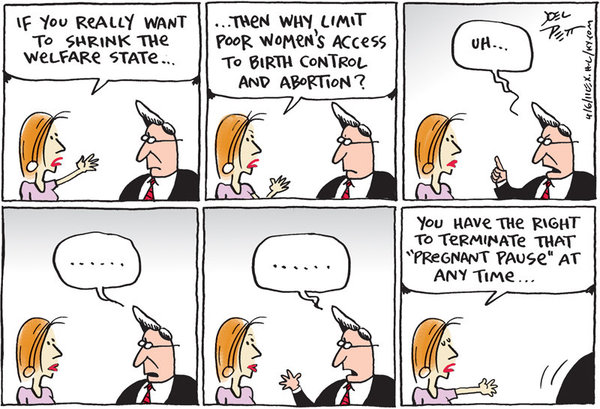 © Joel Pett