You may think of it as one of the pitfalls of being a moderate, but they call them "pitfalls" for a reason.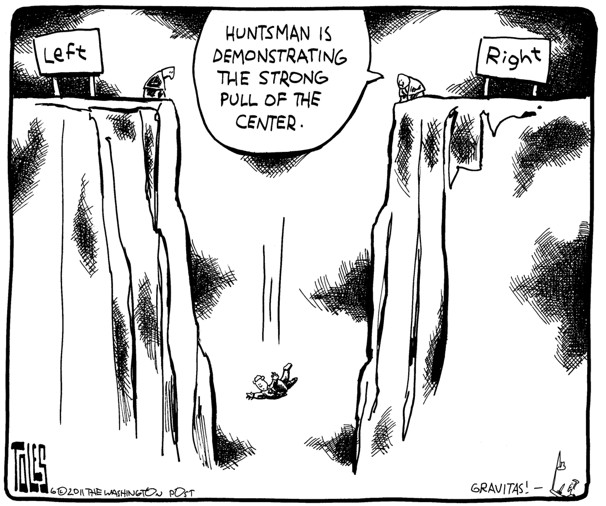 © Tom Toles
Toles has a funny observation to go along with this comic:
Funny! Washington: broken! Government: broken! Politics: broken! Diagnosis? Partisanship! Extreme position-taking! Nobody willing to compromise! Intemperate language! How, or when do we move away from this paralyzing stalemate, and start to work on moderate, consensus-building solutions?

So, what do you know. Why, right there in the White House is a president who seems do do nothing other than try to find or craft a middle course and patiently pursue it, with minimal bombast, on issue after issue after issue. And we hate him for it.