Jessie and Albott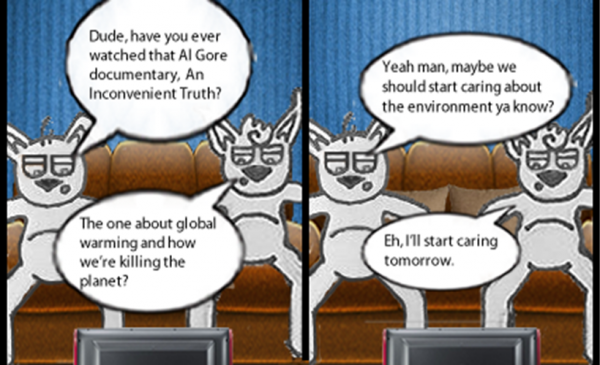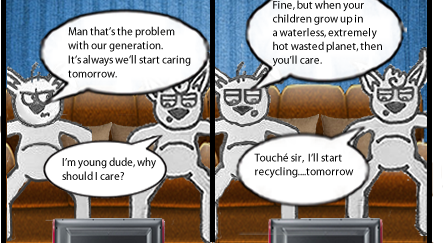 ©Joe Weil
Cartoonist Joe Weil is a high school student from New York. I just happened to be thinking about whether Political Irony had a youth demographic when I received a couple of unsolicited cartoon submissions from Joe. Bingo, we have at least one! I liked the witty sarcasm of his submissions but they didn't quite fit PI. I emailed him back with some criticisms and told him what I was looking for and I like his response – this cartoon.
With the enormous immediate impact of the economy on those just entering or about to enter the workforce, it is heartening to see activist youth who have not lost sight of the even bigger picture. The economy is immediate and dire but Climate Change is an existential threat that must be addressed. There are a lot of couches out there but many young people are getting off the couch and getting involved, see youth climate.
As a geezer, born and bred Southern, I would have drawn Joe's cartoon differently. It would have shown two old farts sitting on the porch in decrepit Barco-loungers that hadn't quite made it to the curb. The same discussion would occur except instead of tomorrow, action would follow the next nap.
We need to skip that Climate Change nap even as we continue to fight for a better economy too.
– Iron Filing