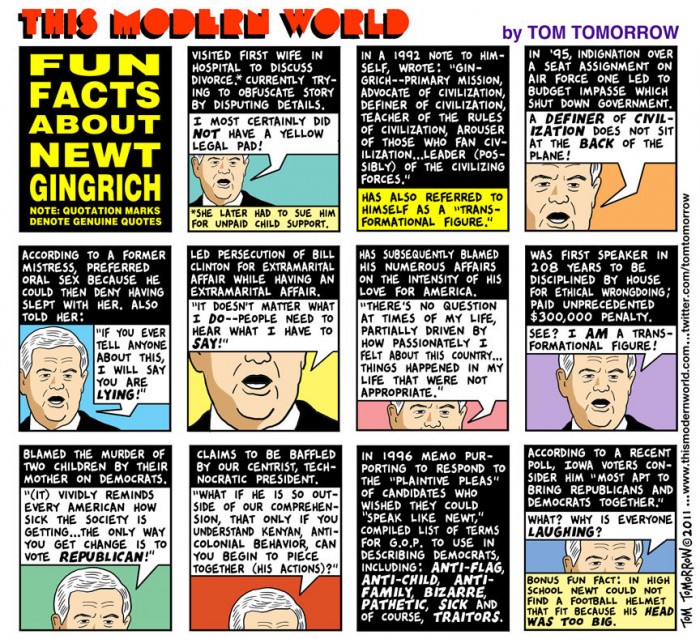 © Tom Tomorrow
Are Republicans seriously suggesting that this man could be president of the US?
UPDATE: Apparently the old-guard Republican party is terrified that Gingrich might win the nomination. National Review just published a scathing attack on Gingrich, saying:
His character flaws — his impulsiveness, his grandiosity, his weakness for half-baked (and not especially conservative) ideas — made him a poor Speaker of the House. Again and again he combined incendiary rhetoric with irresolute action, bringing Republicans all the political costs of a hardline position without actually taking one. Again and again he put his own interests above those of the causes he championed in public.
The same article praised Romney and Huntsman.
Meanwhile, Gingrich's poll numbers are starting to fall.
As an added bonus, here's Mark Fiore's hilarious cartoon about Gingrich (the anti-Mitt):